We have five sets of tickets to giveaway to this unique online premiere this Thursday evening (12th)  at 6pm GMT. There is also the opportunity to meet and talk to the filmmakers of the 11 times awarded documentary in the chatroom while watching.
Entry is now closed. Our congratulations to the winners who have been notified by email. The film can still be rented to watch by following the links below…
Propelled for the longing of a sea breeze and fine waves, the road documentary 'The Old, the Young & the Sea' takes you along a trip on the European Atlantic coast. From France, to Spain, down to Portugal the film crew portrayed a broad variety of coastal inhabitants as well as travellers, surfers and non-surfers. Whether it will be a passionate gardener and big wave surfer, a family that turned their back on the conventional nine to five life, environmentalists or pro surfers – they all belong into the community that gets their filmic manifest in this documentary.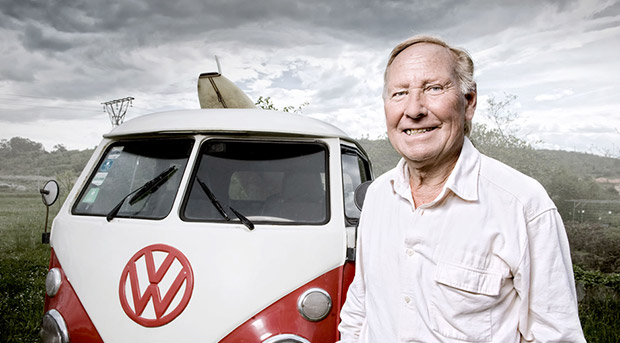 Sure enough that makes 'The Old, the Young & the Sea' a very unconventional surf movie. In fact, this movie is more about the surfers, than about surfing. It's a portrait of Europe now as you will find it when travelling.
It not only takes you to Rodiles, to Peniche, Supertubos, Hossegor, Biarritz and all those places – it takes you to the people that live there and call these places their home. And in the end it's pretty clear, that Europe doesn't need to hide away in comparison to other Surfing destinations…
For more information visit www.reelhouse.org or their Facebook page
Watch the trailer here