For some, the surf-lifestyle is a dream. For others, it's a daily routine. Most of us experience only snippets; rushed moments of pleasure and a sense of belonging crammed amidst meetings, after-school plays and the grind of everyday life. For myself, the thought of someone else living the surf lifestyle is a comforting one. Knowing that this culture of which I am a small part exists and thrives is an undefined pleasure, and the fact that I am part of this greater movement gives me the sanity to go about my daily life, of which surf-culture plays a minor role.
we didn't lose touch with the original Kustom style that originated all those years ago on a sunny Californian shore
For the sake of argument, let's assume this traditional surfing culture remains a strong, visible presence in the modern-day line up. That we didn't lose touch with the original Kustom style that originated all those years ago on a sunny Californian shore, which many of us perceive to embody the soul of surfing, and that we continue to demonstrate why as a community we remain one of the most tightly-knit, an ever expanding group of die-hard, water loving individuals.

That the style and spirit which once erupted from Rincorn and Huntington remains a thriving presence in surf spots are the world and the UK. Like many, I grew up on this dream. Vintage surf films, relics of shapers and surfers alike – I ate it all up. Idolising a time before conglomerate business men decided where next to take the surf industry – when the only middleman between yourself and the shaper was your wife, and how much you could take from the family budget before she'd get wise.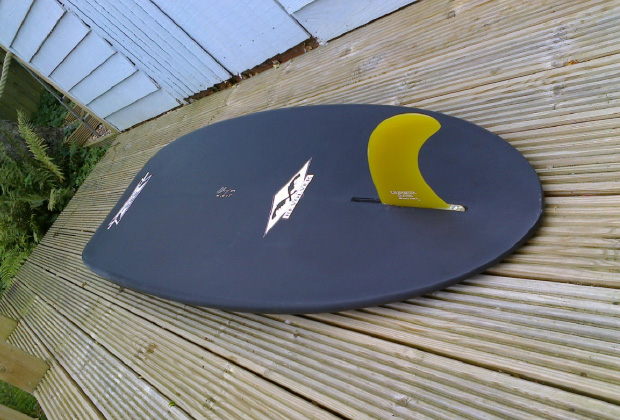 For some, this dream is already dead.
Toss the Lei and make no mistake; no longer can you rock up to your shaper who you've known for years, wearing their own brand of apparel, to check up on your hand-crafted, locally sourced board. Global marketing culture has caught up with the surfing community, and independent, local surf stores are finding it more difficult every season to contend. With high street apparel chains exploiting the style and culture of surf heritage, chances are your latest bit of kit may have been bought by every Tom, Dick and Harry who've never been near a board in their lives, never mind surfed So-Cal.
Nobody in the line-up rode the same, and nobody on the beach wore the same
As a surfer, I've always been fascinated by the original Kustom style of surfing. Knowing that your board was hand-shaped by someone you know and trust made everything seem a lot more… personal. By wearing your shaper's apparel, you were proud of your board and its originality. Nobody in the line-up rode the same, and nobody on the beach wore the same.
I'm as guilty as anyone of buying mass-produced, ghost shaped hardware, throwing on a generic surf-branded tee and joining the crowd. And yet, what do you do if the board you've had flown in from Taiwan doesn't ride the way you expected, or fifty other guys are wearing the exact same gear? You can't pop down to your local shaper, ask him why it isn't riding as expected and talk through the nuances of the rocker and tail, before grabbing a one of a kind tee. You're stuck, riding a board you don't understand and wearing the same kit as the office manager from Bury.
I've been this kind of surfer. In this day, it's difficult not to be. And so I've dug up somewhere that is keeping the 50's style alive and well. Where Kustom style is beginning to reappear – and the original surfer-shaper relationship is back as it once was.
The answer isn't Cornwall. If it was, I wouldn't be writing about it. I love the surf there, but the North-East is my passion. It's been my home most of my life, and has an unbelievable variety of breaks if you know where to look. Pioneering this retro movement is Rockers*Deluxe, which uses modern, independent manufacturing to create Kustom 1950's style.
"Our boards have one foot in the past with classic shapes but kustomised for the here & now for ultimate performance.
Designed by us and hand crafted by our master shaper our boards are created to represent modern design & heritage
in equal measure. We use the best materials available and all boards are built in the UK & tried and tested in the freezing cold temperatures of the North sea."
A collaboration between the longest running surf store in the area, Secret Spot surf shop, who recently celebrated their 25 year anniversary, and Ed Mohawk of the popular cult longboarding blog www.mohawkeastcoastsurf.blogspot.co.uk, the brand has employed the master shaper of Visionary Surfboards to create original and unique boards. By pairing each board with a unique tee-shirt, they've created an original identity, reserved for only those who understand and ride their boards.
Crafted using the finest UK materials, each board is hand-shaped to specific Kustom style specifications using modern technology. Tried and tested on local breaks in and around Scarborough, the time and effort that has been put in to the boards is second to none. By pairing a top quality board with a retro hot rod apparel range, Rockers is championing original surf culture with modern day materials. Featured in independent blogs such as www.wheelsontoast.co.uk, the brand has already attracted a devoted following around the UK, and looks set to continue adding to their current range of hardware. The first wave of boards features three designs, each hewn for the specific surfer –
The Revolver, a board of mid-length for maximum wave count. An all-round pintail longboard, with 2ft cut out of the middle for manoeuvrability and speed. This board has been crafted using longboard blanks, ensuring a proper cruiser in favour of a long shortboard. Constructed using Hexel E glass with Xtreme polyester surf resin, the board features a single to vee double concave and 60/40 rails.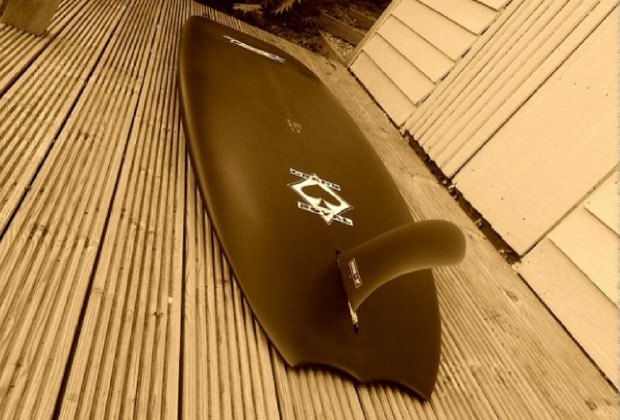 The Rat Rod, a full on speed machine is the most progressive of the range. Still built to classic Kustom standards, this is designed to be surfed like a longboard – just a lot faster. An agile super speedster, this will make you feel like you've just been given the green light at the Bonnevile salt flats. Featuring a 6oz bottom with reinforcement around the fin, the Rat Rod has 50/50 rails for stability in the pocket.
The Grand Royal is designed as the 'ultimate noserider', but with a serious amount of kick in the tail. A big slab of concave on the nose coupled with the bat-tail means you have a super responsive nose-rider, designed to be surfed with both style and aggression. The single fin box, rolled rails and hulled bottom allow for easy sliding.
Boards are available in a range of lengths and styles, full details of which can be found at http://www.rockersdeluxe.com/, and www.secretspot.co.uk/Brands/rockers-deluxe/