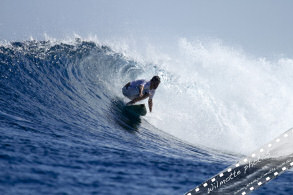 After watching perfect surf sessions at Cloudbreak and Restaurants on Tavarua, Fiji, in 'Endless Summer 2', I dreamt of surfing it myself. Unfortunately, the whole island is a private resort, and for many years those incredible waves were only available to paying guests.
However, all this changed on 9 July this year, after a two-year battle led by Fiji's president. Back in 2008, he had attended the World Tour at Cloudbreak and was angered by the lack of Fijian surfers in the competition, concluding that the reason for this was that the best surf spots were closed to locals. But this summer a contract was signed, and the surf was finally open to everyone.
This month, we spent a week surfing Cloudbreak, anchoring our boat a mile or so off Tavarua so that we could be out on the waves every day. I saw plenty of local Fijian surfers in the water – everyone who lives there knows about the potential of Cloudbreak, as do many surfers around the world.
With this freedom of access will certainly come bigger crowds, but this is inevitable in a sport that is promoted so heavily. I recently read an article on an Australian site which said that Fiji will become the next Bali – that is, destroyed by surf tourism. Yes, the crowds may increase, but there cannot be such a thing as prohibited waves, especially for the people who actually live in the place. I hope that the diversity of waves in the area will mean that surfers will be able to spread out, rather than concentrate as they have in Bali; next to Tavarua is Right, and a few miles away, in front of Namoto island, is another called Namoto's Left, which offer very different waves.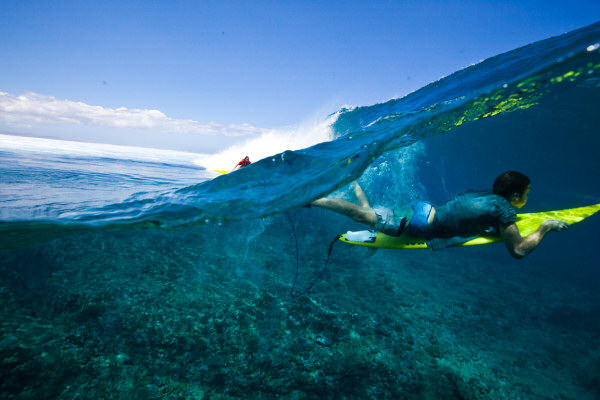 A couple of days ago I talked to a Fijian surfer who had recently been to Tavarua; he told me that the resort staff had expressed hostility towards these surfers now riding their waves for free. Up until now the Tavarua staff and guests – who pay around US$5,000 a week to stay at the all-inclusive resort – had these waves to themselves. But in my opinion in the end everyone will benefit. More people will now come to surf here, and their money will filter through to local businesses, including those providing transport from other hotels to surf spots, as well as hotels and restaurants on neighbouring islands.
One thing is certain: we will remember our visit here in Fiji forever, because it was the year that every wave in the country was released.
Joao Pedro Travi, Augusto and Gustavo Schlieper Hoffmann and Claudio Cavalli are members of the project called 'Destino Canela'. They aim to travel around the world on their sailboat. Their final destination, after four years of travelling, will be the city of Rio Grande do Sul, Canela.
This story was sent to us by Joao Pedro Travi.