Winner announced: Win a Red Pintail Z-Flex Longboard, a Z-Flex Trucker Cap and 3x Z-Flex Stickers completely free for our lucky readers.


To enter simply scroll down to the form below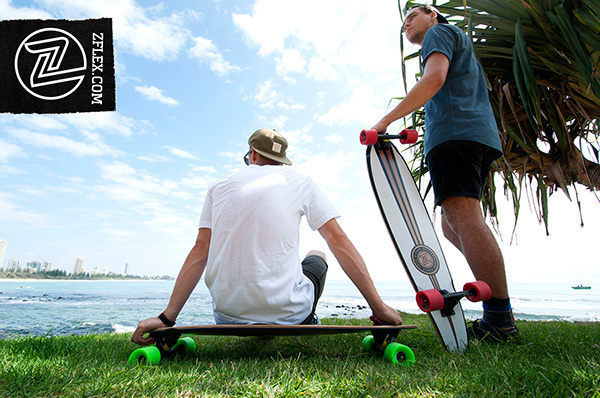 The Red Pintail Z-Flex longboard is a absolute classic with a real surf vibe. The longboard is perfect for checking the surf, smashing some big hills or just rolling with friends.
Z-Flex was born out of the incredible Zephyr Surf shop in Dogtown. Kent Sherwood (Jay Adam's step-father) who owned a fiberglass shop, was approached by Jeff Ho, Skip Engblom and Craig Stecyk of the shop to create the Zephyr skateboard. A legend was born that has never stopped as Z-Flex are one of the longest running skateboard companies still in existence.
• Click here to read the full Z-Flex story
• You can check out the brand new 2014 range by clicking here. The future is as bright for Z-Flex as its past.
• To learn more about Z-Flex visit their website www.zflex.eu