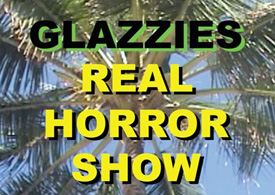 Full feature film by Sam Rhodes. This is not saturated sunsets and slow motion This is punk surfing. This is Gato Heroi Australia. This is Wild Things.
The Movie was filmed last year on a week long trip to Noosa and features Robin Kegel, Alex Knost, Andy Findlay, Evan Sickrat Daley, Jack Lynch, Jessamyn Jean, Myles Doughman, Cloudy Rhodes, Carl Gonzalves.

GLAZZIES REAL HORROR SHOW from Wild Things on Vimeo.