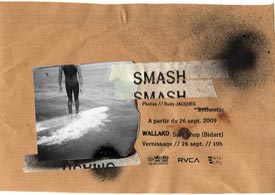 Wallako is a cool surf shop. And I mean cool in a good sense: it's managed and tended by a nice crew of real surfers, and it specialises in beautifully handcrafted boards by some great shapers whose work was almost unavailable until now around here (DVS, Neal Purchase Jr., etc. ).
Next to the boards they also display a lean -but healthy and classy- range of surfwear from selected brands, and a stylish homemade decoration to make many a San Franciscan mussel or a Brooklyn squid green with envy (get it? click on the links if you don't). Besides it is in Bidart, the only other place in the French Basque Country (apart from Guéthary) where I'd care to live. I have only heard of one other shop like this in Southern Europe, Florian's The Flying Longboarder in Comillas (Cantabria), and so it was with sadness that I learned a few days ago that it is about to close down. Shame.
The guys at Wallako (who don't even know of my existence, by the way, in case you think that this is some sort of plug) also make an effort to display exhibitions of local artists. This is the case of Rudy Jacques, a French photographer from l'Île d'Oléron and the man behind the Avthentic blog. Rudy is also a filmmaker, and his Things short film reached the Final of the Surf Short Film Competition within the AMSTEL Surfilm Festibal7 held in Donostia this past June.
The photography exhibition –S.M.A.S.H.– will open this coming Saturday 26 September @ 19:00 h. and Rudy, who lives in Paris now, will be there to greet you. Do not miss it if you are around.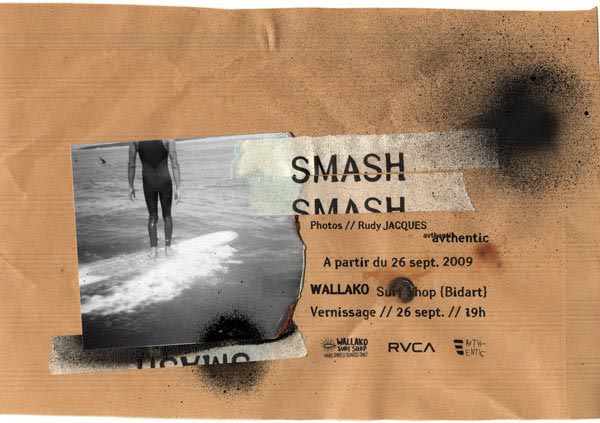 Wallako Surfshop
111 avenue de Biarritz, 64210 Bidart
Niegà