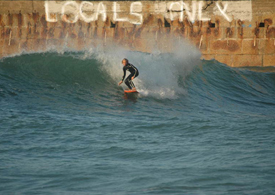 I seem to have  missed a lot of the decent swells this winter. I swear there's been a recurring pattern of good waves during the hours of 9-5, then as soon as the weekend swings around so does the wind. Or it's flat. Or choppy. You get my drift.

Ok, so there have been some notable exceptions and I've made a couple of them, but on the whole it's been pretty frustrating: every time a sweet surf report rolls in or someone rings me telling it's firing I'm thinking of every conceivable excuse to get out of the office, but my scruples get the better of me and I soldier on until it's dark out.
On one such howling stormy weekend day I ventured out for a wander with my £5 eBay bargain roid for a nose around a spring low. This got me thinking about how much of an effect the big tidal range we get in Cornwall has on wave form: massive. Different spots come into their own at different states of tide and some only work for an hour or two until they're lost again for another 10 or 11 hours. Low-tide banks make for heavy closeouts; a pushing tide has better form; shifting sand banks on the mid tide can see a peak come and got in half an hour; pre-work surfs are often halted in their tracks by a wrong one, and so on. Big tides really are a mixed blessing, but variation is key – it keeps things interesting.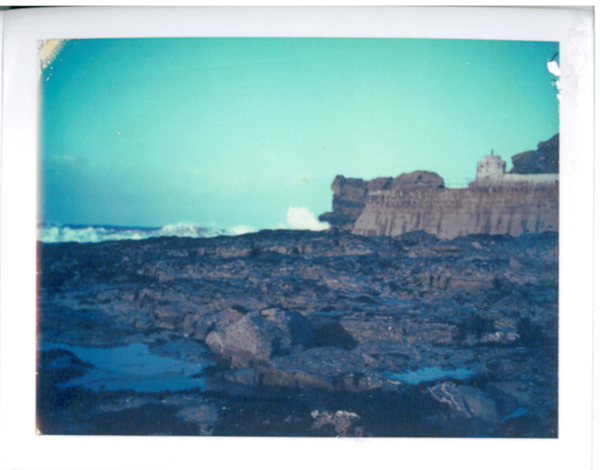 The beauty of the tides in this part of the world is that you often get to see the geography that creates the waves. Pictured here is the gnarly slab of knobbly rock that makes the basis for a local gem. In the summer, when the tide drops out, the reef is crawling with curious tourists – families hunting for sea-life in the rock pools and kids mucking around in an old swimming pool that was blasted out in the war by American servicemen. All good, but the fun really starts when the tide creeps in and occasionally – when the conditions are right with a pushing tide, a northwesterly swell and light offshores – the reef coupled with the harbour wall creates a cracking right-hander that's supposedly jealously guarded by its locals. (Although once the national press starting reporting it, turns out the whole thing was all a bit of a piss take, but for a while it got pulses racing and the localism debate raging on). The fun doesn't stop there: the bend in the harbour wall means the wave kinks around, heads for shore and hits a high tide bank creating a fat wedgey peak known as the Vortex. Good for bodyboarders, death-wish shortboarders and spectators.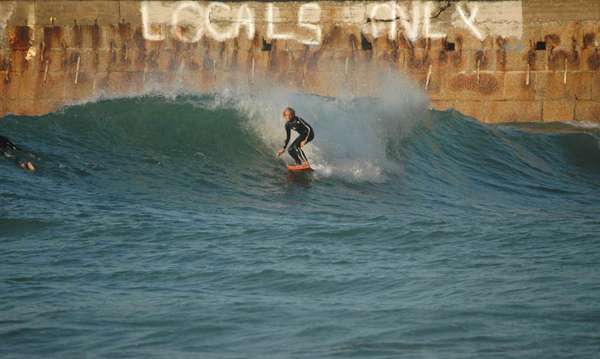 [photo thanks to www.cornwalls.co.uk] So, in short, tides are good: they're cleansing, they won't be rushed, they consistently create inconsistency, they keep us on our toes and our minds active.