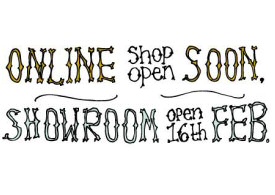 Whale Submarine is a little art & apparel workshop located in the back streets of Newquay.
Here they manually print all of their own apparel, produce their own artwork, as well as stocking some interesting pieces from other companies and artists too.
You can find their art & apparel workspace / shop at Wesley Yard in amongst some great little local businesses, with hand made wetsuits by Elsie at Neon, classic motorcycles at Beaumonts, surfboards from W.E. , fabric artworks by Zoe at Just Zoe Designs and ear lowering services by Dave at the barber shop. The kettle is always on so pop by if you fancy a cup of tea or coffee.
Breaching on the 16th Feb 2013 11am – 4pm. The workshop – showroom will be open on the Saturday for one day, just so you know where they are. So come along, there will be free tea, which is always nice.
Visit whalesubmarine.com