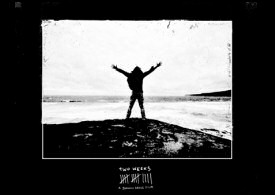 Johnny Abegg, director of "___", announces his tour dates for his new project "Two Weeks".
Details for the launch in Byron Bay:
Saturday September 4th (7:30pm start), Byron Bay Community Centre, Music by the beautiful M. Jack Bee. Tickets $15 pre-sale (click here to get yours now) or $17 on the night.
Break free with Johnny Abegg as he takes "Two Weeks" off from his monotonous world of wavering ideals and a growing unhappiness, to experience the remote wilderness of Tasmania on his own.
The decision takes Johnny on an inward journey, to a place of reflection, accountability and deep self inquiry; facing a hidden 'dark side' alone, within the unforgiving landscape. Through the internal battle of opposites, amplified by the humbling surrounds; Abegg is stripped back to the basic creature that he is, to find a moment of clarity amidst the endless questions…
So is there an answer? A right way to live? Find out for yourself. Just surrender.
Johnny writes "Confusion. Doubt. Heartbreak. I find this experience difficult to put into words, but after a two year roller-coaster, my film "Two Weeks" is finished.
"Two Weeks" has honestly been one of the hardest, yet triumphant endeavors of my life. I've poured my heart into this film.
I hope you feel this experience too… Love Johnny x"