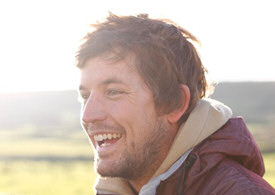 Barry Mottershead is one of the foremost chargers of the current Ireland big wave scene. He has taken up position overlooking the waves of Mullaghmore for the winter. Only just back from a Summer in OZ, he has already notched up some epic sessions at the fabled spot, nailing the barrel of the day in the most recent XXL swell.
Despite offers from alternative sponsors, Barry has chosen to continue working with Tiki. They are genuinely honoured that Barry remains a part of the Tiki R&D team. Barry was an integral part of this team that helped them develop and test the new Zepha model wetsuit. There is no better testing ground that the massive waves of the North Atlantic and no better athletes than the core guys, living the winters over there.
The winter season of 2011/12 promises to be a year when new ground is broken – a historic year in big wave surfing in Ireland. Tiki is proud to be a part of this momentus era. With Barry and Cotty forming their big wave team, they are excited to see what this winter will bring.
"Im living above the wave in a cottage on the hill and the wave is basically in my front garden, I'm surfing it as much as possible. Im so stoked to have one of the best heavy water waves in Europe/The world on my doorstep and am feeling more in tune than ever right now. I'm super stoked to be resigning with Tiki" said Barry.