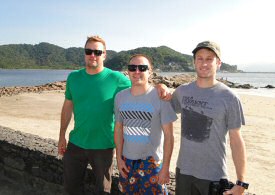 Jair Bortoleto heard through the grapevine that Tmoe and Micah Mattson (brother of Mattson 2 Jared) were coming to Brazil to attend the Transfer art show in Sao Paulo. He thought he'd invite them to stay and shared a weekend of waves, skate and pizza with them.
Transfer is an exhibition showcasing contemporary visual art, street art, skateboarding (via photos, videos and live performances), independent music, as well as underground comics and fanzine art from the last two decades. Featured within the framework of this concept, original artwork and site-specific installations from internationally acclaimed Brazilian and American artists with roots in urban culture will be on view. The exhibition highlights the history and complexity of these interrelated creative cultures between both nations that now are merging with the mainstream art world on an international scale.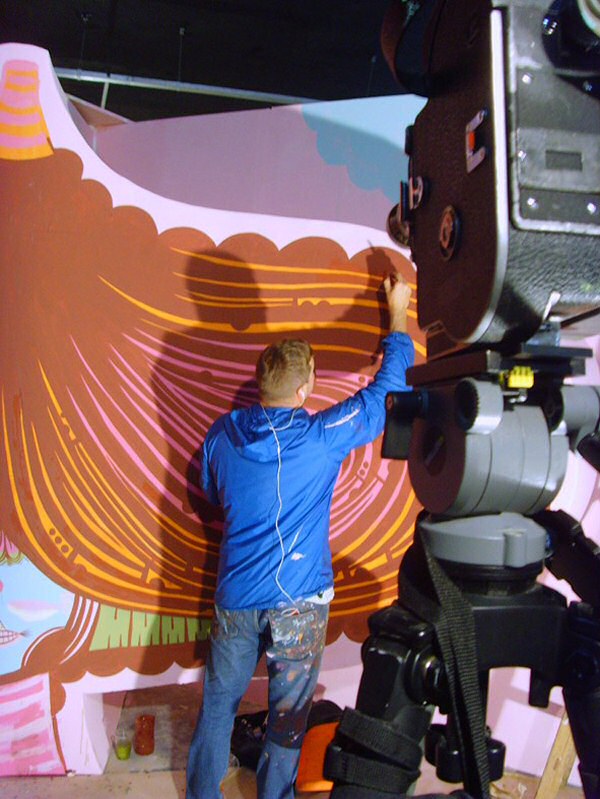 Through the 80's, as subcultures such as skateboarding, punk, graffiti and hop-hop were exported all over the globe, Brazilians developed their own flavours of these genres. Transfer is a travelling museum of the youth culture which wrapped itself around these styles over the last two decades.
Check out Jair's blog Pureness in the Imperfection for more about Brazil's surfing and skate culture.