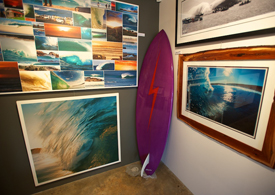 If you're anywhere near Cowaramup, WA, do take five to drop in and see Russell and Catherine Ord at the Sitting Room Gallery. The Ords curate what is essentially a collective of independent local artists, all heavily influenced by the ocean and the natural environment.
The gallery opened this March, and is a great place to hang out, kick back and feast on some eye candy.
Russell has enjoyed a successful career as a surf photographer himself, and now he's stoked to be on the other side of the fence, encouraging local talent while still keeping his hand in. "Even with access to some of the finest waves in the world, the crew from the Sitting Room Gallery are not shy to hop on a plane and explore other surfing havens. From Indo to South Africa, Hawaii, and everywhere in between, the team gets the picture and brings it home to Cowaramup."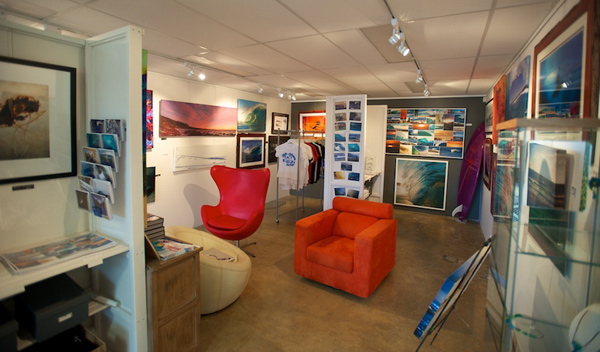 But the Sitting Room Gallery is about more than great surf photography. Each artist uses their creativity in many different media – you'll find the walls here crammed with jewellery, art, clothing and even homewares too.
Luckily, if you're stuck on the other side of the world you can check out the Sitting Room Gallery online.