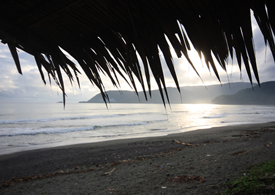 Ironically, my recent surf trip to the Philippines coincided with the final session of the UN Climate Change Conference 2009 in Copenhagen.
As I sat on a carbon-spewing jet destined for three weeks of self-indulgent surfing, many of the world's leaders and politicians were hammering out the Copenhagen Accord, an agreement that – while it acknowledges that climate change is one the greatest challenges of our time and accepts that there's a need for a concerted effort to reduce emissions to prevent catastrophic climate change – fails to elicit any concrete commitments from any nation.
I would consider myself quite environmentally friendly but realise there's room for improvement, especially considering my love of travel. Therefore, I decided to look into offsetting my carbon emissions. After looking through various sites run by corporations and aimed at business looking to boost their green image, I eventually stumbled across this UK government site.
This page provides the nuts and bolts of greener living in a simple format, helping you to reduce your carbon footprint through various ideas and carbon offsetting. After calculating your carbon footprint, you will find information to help you reduce it through changes you can make to how you live and subsequently by purchasing carbon offset credits.
Also explained is the government's carbon offsetting quality mark. Buying your carbon credit through a government-assured supplier such as Carbon Footprint ensures your emissions are calculated accurately, the carbon credits you buy are in line with UN protocols, have clear prices, keeps what credits you have bought up-to-date plus give you information how you can reduce your carbon footprint and how offsetting works. One carbon-offset supplier, who is not assured by the UK government, quoted me double what the assured one did – you can guess where the extra money goes.
After purchasing the legitimate carbon offset credit, your money is invested into a carbon-reducing project in a developing country. One such example provides people in Aceh, Indonesia with solar cookers and heat-retention containers for cooking, heating, sterilising water and preserving food.
I opted for a re-forestation project in Kenya through Carbon Footprint. The £15 it cost me to offset the carbon emissions from my flight bought two more trees for the project, and as we're constantly reminded, every little helps.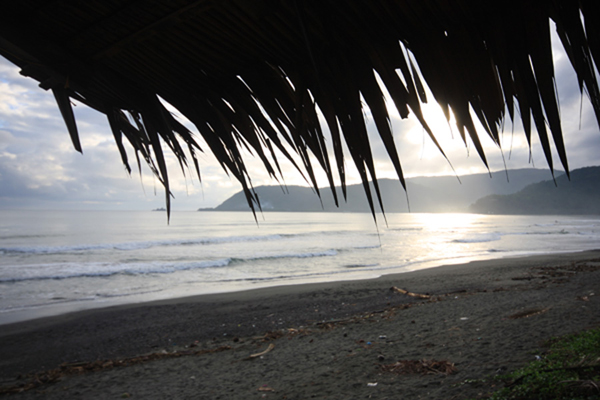 [Photo by Alexa Poppe]