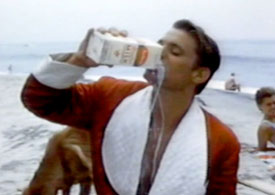 A trawl through the archives this week rewinding to 1957 and the dependable surf break of Windansea in La Jolla, San Diego.
The reef break, often covered in sand, delivers some fantastic right-handers and is fortunate enough to be rideable all year in all conditions.
For more history of surf visit encyclopediaofsurfing.com
Windansea 1957 from ENCYCLOPEDIA of SURFING videos on Vimeo.