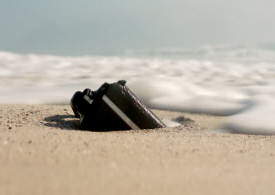 Surfrider Foundation Europe has produced this campaign video, shot by Young & Rubicam, Paris, showing the limitations of the ocean as a dumping ground.
The film was devised by artists Agathe Rattel and Rémy Hadjadj. It portrays the challenge of ocean debris, using man-made objects which cannot be broken down to symbolise the struggle of the ocean.
The next Surfrider Clean-Ups are on March 22nd, 23rd, 24th and 25th, 2012.