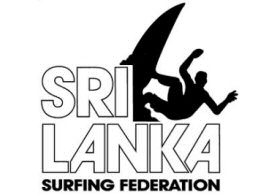 Ron Tibbles and Tim Tanton create a new web site to bring the dream of a Surfing Fedration in Sri Lanka a step closer.
About the Federation:
We are the recently formed Surfing Federation of Sri Lanka. Our mission and purpose is to create, for the first time in our history, a national body that will oversee and govern the development of the sport of surfing in Sri Lanka for all men and women.
We face a unique situation in that we must unite several cultures, religions and languages into our quest to become a surfing nation. Not an easy task, but one that we feel is worthwhile in order to create a sustainable, active, responsible and competitive future for present and future generations of Sri Lankan surfers.

Hopefully, in the not too distant future, we will be able to present a successful and viable multi-cultural role model to the world for both surfing and business combined.
Please visit the new web site here.