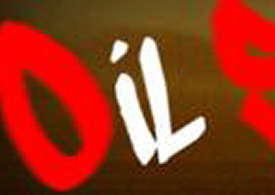 On October 13th, the European Commissioner for Energy, Gunther Oettinger, officially abandoned hopes for a moratorium on deep water offshore oil rigs. In spite of this setback, he announced that European legislation concerning offshore oil drilling business (regulations, measures…) would be established.
Last July, the Commissioner spoke out in favour of a deep water moratorium, but yesterday, on the day of the lifting of the American moratorium, the European Commissioner stepped back from his previously stated position. This decision is not unexpected, considering the opposition shown by the European Parliament on October 7th, and by the stonewalling from the United Kingdom.
Once again, Surfrider reveals that the European authorities are unable to implement the precautionary principle, exposing all of us to the potential occurrence of a catastrophic oil spill in Europe.
Developing and implementing this new legislation is urgent. Surfrider is committed to monitoring developments of every new oil drilling rig project. Surfrider renews its call for citizens to come and sign the petition calling for a moratorium.
Find the petition at stopoilspill.surfrider.eu