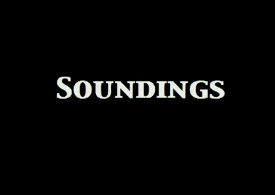 Sea Shepherd's Paul Watson and Dave Rastovich have produced a short film focussing on the life of a surfer and activist, and what it means to be fighting hard for conservation.
The project was conceived during several interviews which were carried out by Save the Waves in Chile and the Save the Waves Film Festival.
The film's liner notes:
Captain Paul Watson & Dave Rastovich sound off on protecting the ocean environment, defending the whales, and what it means to be a surfer & environmentalist. Featuring high seas action with Paul Watson & surfing with Dave Rastovich, Timmy Turner, Ramón Navarro, Brett Schwartz & Keith Malloy.
"Soundings" is a film by Josh Berry
Music by Kapakahi
Presented by Save The Waves
www.savethewaves.org
www.kapakahimusic.com
Read our interview with Ric O'Barry of The Cove Movie.