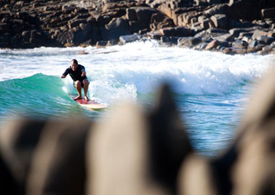 Shapers don't talk to each other much. It's a curious thing, and it seems to be a hangover from the dark ages of surfing (the late 1980s and 90s). Everybody made and rode a very small range of surfboards and the issue was cost more than quality. All boards were made from the same stuff, and the only real difference between them was the label.

Today, things have changed dramatically. The popularity of longboarding and SUP has meant that shapers have had to lengthen their shaping rooms to accommodate these longer boards. The domination of the thruster set-up has faded, and shapers have to be familiar with everything from singlefin to five-fin set-ups. There's a variety of fins to choose from now as well – long gone are the 'few FCS sizes fit all' days. Now shapers have to keep abreast of the rapid developments in surf technology. The growth of the Sacred Craft shows in California is just one example of how shapers are now getting together to share ideas and knowledge.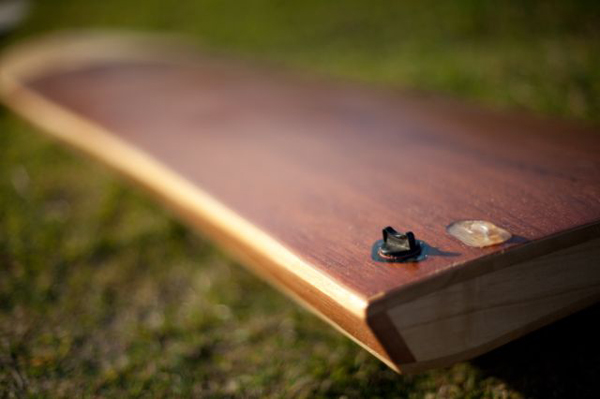 One big reason I turned to wood – years ago now – was I that love longboards, and foam has a limit of about 12 feet. After that it bends too much, loses drive and breaks easily. Soon I developed three totally different 16-foot shapes: the finned pintail, the Olo and the toothpick. Each is magic in its own way and great to surf.
When making the big boards, one thought kept crossing my mind. How come I have three totally different 16-footers based on opposing aqua dynamics, while all 6- to 8-footers are really the same? I figured that the shortboards in production were the best result we could expect from the ubiquitous foam/fibreglass construction technique.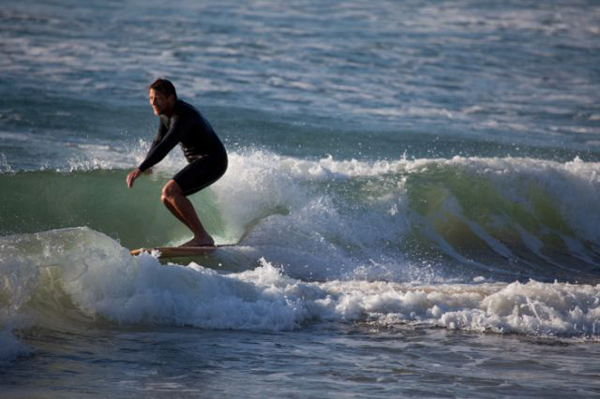 [Caption: This board brings back the grace of planks at Waikiki, has the speed of the toothpick and la la of the alaia, and is light like a foam board. It makes riding small waves an exhilarating experience.]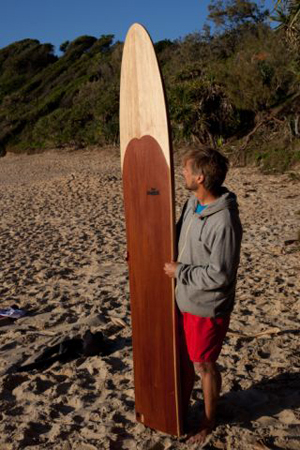 Then along came the alaia and completely disrupted the machine, and it became popular largely on the discovery of paulownia as a wood for surfboards. The alaia has one drawback – it's very hard to paddle and catch waves. I struggled to make a board that floats and rides like an alaia (which turned out to be the tuna) without the alaia's weight. I tried surfboard foam, but it doesn't have good memory when it comes to flex. I thought that a hollow wood construction might work, but it's very complex to build. Twenty years ago I had experimented extensively with EPS, and I knew it was the answer to these problems.
Now my quiver is home to three distinct 6- to 8-foot boards: the finned foam board, the alaia and the tuna. My brother Jon has developed a fourth board, half-way between the tuna and the finned board called the Bluegill, and Sage Joske has his Vector.
Surfboard shapers have much wider range of materials to use nowadays, and their customers are hungry for new boards. I think we'll be seeing a lot of fantastic stuff coming in the very near future, but the shapers that will stay in this business will really have to up their game.
I am the most stoked I have been now. I am making all sorts of boards and I can definitely understand them better – like Plato's Allegory of the Cave, I feel as if I am exploring a whole world outside what we once thought we knew. I'm asking my customers "Where do you want to go? What waves do you want to ride?" We can go places that we have overlooked for years.
Photos courtesy of Keith Hamlyn.