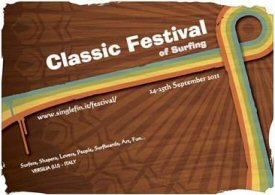 The annual festival organized by SingleFin SEA will be in late September, Versilia, on 24th and 25th September, 2011.
The growth of their original Classic Longboard Festival, which was hailed by all as a milestone in the recent history of Italian surfing, has grown into the SingleFin Classic event for 2011.
Download all of the information here.