John Isaac and his crew of hot dogs and hep cats at the Revolver Surf Emporium have their fingers firmly on the pulse of Kernow's surf culture.
Shunning neoprene for vintage knitted bathers, favouring brogues over trainers, and understanding that every cup of tea deserves a decent piece of cake are the prerequisites for entry into this select gang. But those with a few English pound notes in their money clip can purchase a slice of the rebirth of cool at the Revolver shop in Newquay, and now also available to all on that damn fine new-fangled invention, the internet.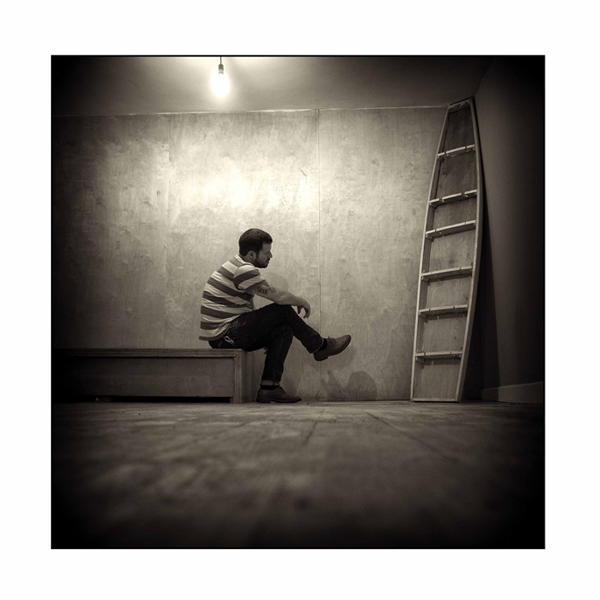 Mr Isaac – please introduce yourself…
Ermm… "Hi, I'm John!"
Whenever I see you, you seem to be accompanied by the vast Revolver retinue – who's in your gang?
Every hanger-on in Cornwall it seems!
There's Jimbo (aka Chief Grom) who's been with us since he was 12 or so.
Kev Elphick (who at present is a housekeeper on a large estate).
Shakey Pete, the bearded tattooist.
Jimbo's own groms (Devro, Rows of Teeth & Watty).
Brad, the good looking prone hellman from SA.
Christiaan (Bathe it Daily) Bailey.
Elsie Pinnafore, Adam @ Trim, Mark (rowotents) Leary.
And not forgetting Marky, Perry, Jimi Newitt, John Eldridge, Neill Erskine, Lionel Dufau, Little Rich from Bantham, Candice O'Donnell, Sally Parkin, Friend Of Mine, Dan Crockett, James Parry…
The list grows and shrinks depending on whether we have wax for scabbing or not!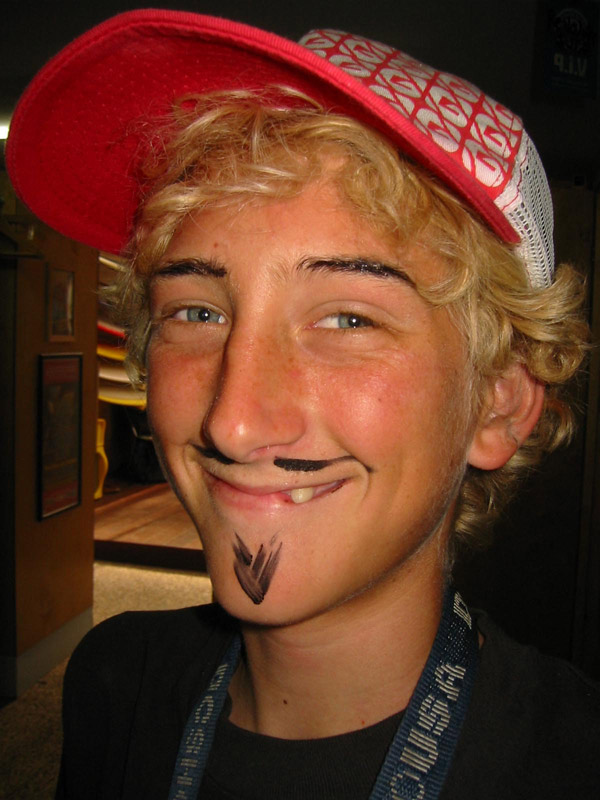 Where did the Revolver concept spring from?
It was born of frustration, a lack of regard for the past and because I wanted to be able to get hold of more alternative boards for my quiver.
What's in your quiver at the moment?
9'9 Junod Pignar
9'6 Hynson Red Fin
7'10 Skip Frye singlefin
10' Bilbo
8' Eaton Bonzer
8' Balsa Vee Bottom
9' Experimental Squire Spoon
7' Wegener "Finley" Alaia
5' Wegener "Peaches" Alaia
4' Wegener Special
8' Wegener Tuna
About 20 old ply bellyboards
airmat
various handplanes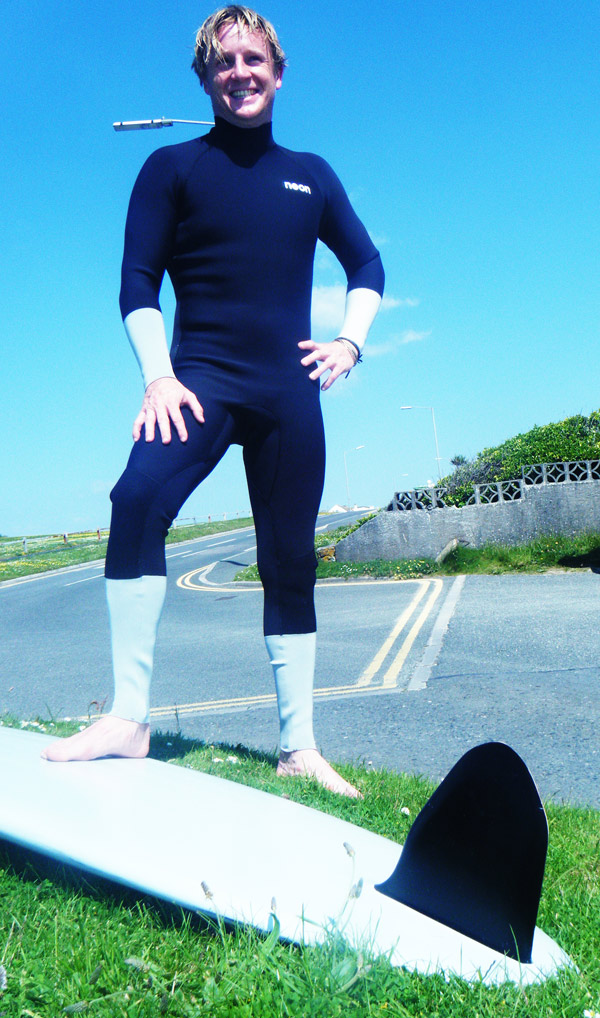 What makes Revolver stand out from the crowd?
A complete disregard for making it a business rather than a real surf shop, a refusal to sell just for the sake of it and being ready to shut the shop on a Saturday (retail suicide) if certain spots are on.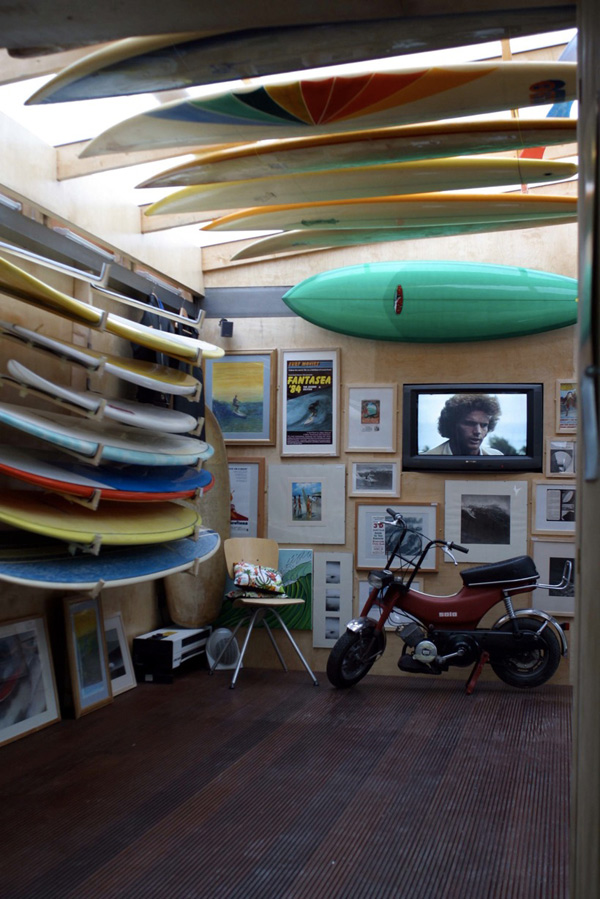 What are you rocking in the shop right now?
Handlebar moustaches, American tan tights, soul glow hair products, tweed hunting suits for Adam and a few other treats… Andrew Crockett's new book, 'Switchfoot II', is flying off the shelves. Those trad English bellyboards are a worthy addition to any quiver, but for surfers who prefer two feet to belly, we've got boards from the likes of Michel Junod, Bing, Weber, Yater, Andreini and Squire.
Now that we're online, you can enjoy a selection of the Revolver bounty without having to travel.
If you could be anywhere right now, where would you be?
1950s Malibu on a solid south swell.
A movie is to be made about your surfing life; who would play you and which other actors would play your friends?
Bruce Forsyth, Benny Hill & Alan Partridge.
Are there any songs that would have to be on the soundtrack?
My Boomerang Won't Come Back!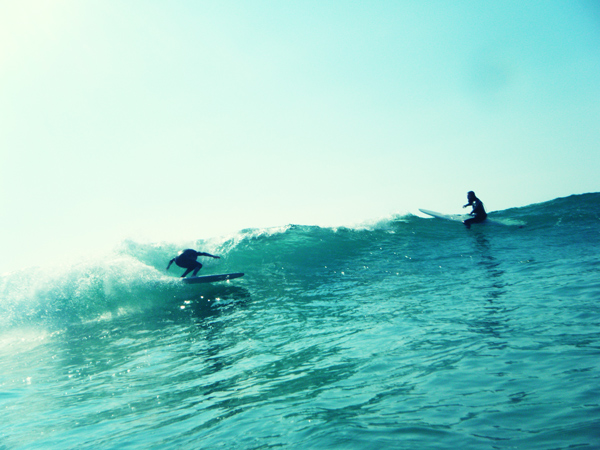 What three things would you save if your house was on fire?
My family, my surfboards & my cameras.
What's your guiltiest pleasure?
Special biscuits.
What will you be doing 10 years from now?
Smoking a pipe.
Pet hates?
Big swell with big winds.
Of what are you proudest?
My family.
If you had to have a motto, what would it be?
Let them eat cake!