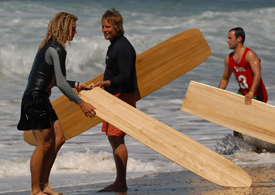 Late nights! The Spanish do not sleep much. The first night of the festival the BBQ started at 10pm and the movies followed running into to the next morning.



It was a great joy to see the alaia story on the big screen on the beach at midnight with hundreds of happy viewers. I couldn't believe how good my little DVD looked! The next night the coals were lit for the BBQ at 11pm and the movie 'The Present' came on at around 1:30am. I do not know how anyone got up for their heat in the morning. The Salinas Festival is the biggest surfing event in Europe. We stayed in a motor home in a paddock next to the beach and it didn't take long to become best friends with each and every one of the 2,000 other campers packed into the small space. I was adopted by the Malaga Longboard Club, who led the three-day charge of non-stop partying. In the end I thanked them for their generosity and said "Mi casa es su casa". They cheered and then one sobering voice said that I do not know what I am getting myself into.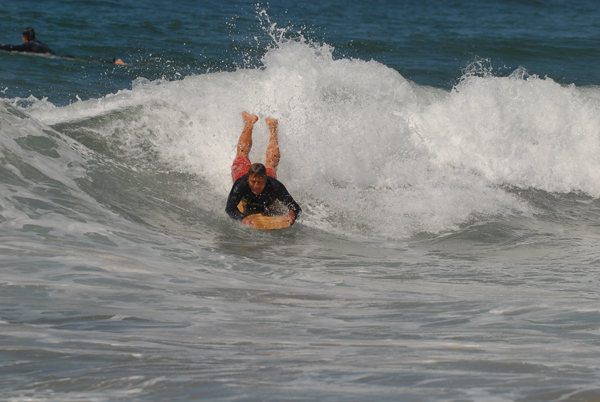 I bathed myself in the stoke of the alaia. There were at least 12 alaias on the beach at all times and anyone was welcome to try one. The surf was actually not good for alaia surfing at all, but there were moments when it was OK and we would organise an alaia expression session on the spot. I love watching people's faces when they get their first wave. They just light up with a new-found grom stoke. On Saturday when the storm hit and the contest was called off for the afternoon, a fit surfer asked to try one. He looked like a very experienced surfer so I gave him a peanut. Low and behold, in the onshore slop he was hitting the lip and pulling 360s. His name is Gato and he runs the Gijon surf school. Unfortunately, I was the only one that saw this display of surfing as I was holding on to a railing in the wind and rain like a lone sailor.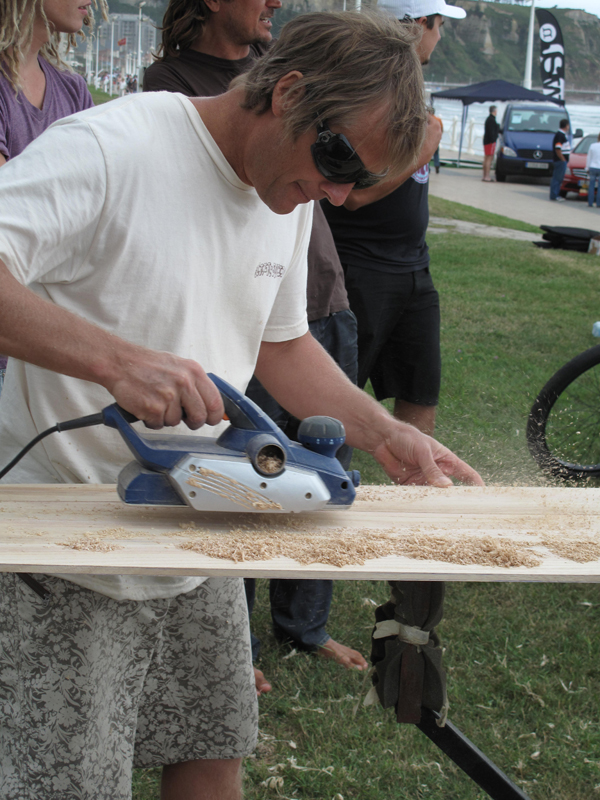 On the Sunday I shaped three boards at the beach. Lots of people were super interested and got the feel of the wood by taking a few jack plane cuts of their own.
Check out my new-found friends, en Espagnol:
http://diariodeunchurfer.blogia.com
http://www.contraola.com
Surfing photos courtesy of Claudio Arznar.