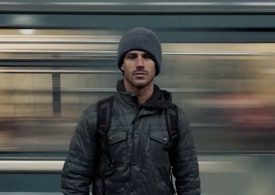 After spending weeks sidelined from a back injury, Duvi returns to the water to play his favourite game.
From the end of the French winter right through until the last drops of Summer he finds great lines in all different kinds of conditions.
Check out Duvi's endless magic sessions with friends Arthur Bourbon and Maxime Huscenot as they seek out sand banks in the south-west coast of France.


Sabulous Games from Vincent Duvignac on Vimeo.