When planning last year's winter escape to Panama, we (misguidedly) thought that Heathrow airport would be quiet on Christmas day. But the hoards of other travellers stuck in stupidly long queues was just one in a line of disasters, some of which will be familiar to those who like to travel with boards in tow…
The hotel near Heathrow offered free airport transfers, but I forgot to mention that we had surfboards. At 6am the next morning we learned that there wasn't enough room on the minibus for the two of us, plus boardbags, so we had to wait for a taxi – meaning we were really late for check-in.
KLM had just implemented a new check-in system, which – judging by the mile-long queues – blatantly wasn't working, so after a bit of judicious pushing and shoving we finally thrust our way to the front of the melee. Which was staffed by a gentleman who can only be described politely as 'on the slow boat'. We just about made the flight.
Settling into our seats and breathing a sigh of relief, we heard a heavily accented voice from the seats behind us, "Hey, you're the guys who had the surfboards at the airport." And that's how we met Ricardo, a surfer from Panama City. We chatted on the flight about the year he had spent living in England, and he gave us the lowdown on a whole heap of lesser known surf spots. Once outside Panama City airport he was met by his father, Ricardo Snr, who swiftly invited us to their home for a Christmas party, Panama style, and left us their address.
At first we were keen to go, but then the jet lag kicked in and the idea of going to a party in a strange country where we didn't know anyone didn't seem such a good one. Instead we chilled out and prepared for the adventure ahead.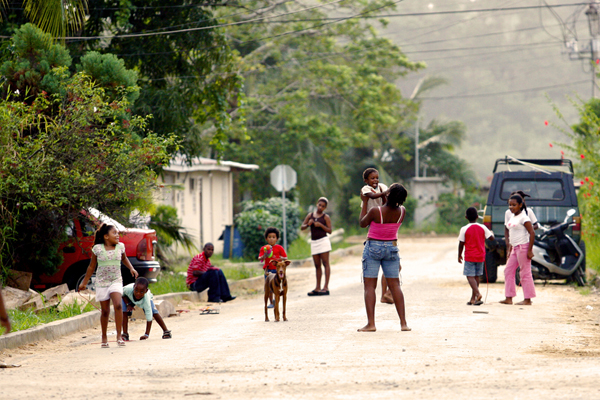 During our stay in Panama we discovered that the country has an array of fantastic waves, and a fascinating culture and history. It's a beautiful place, filled with wildlife, but most importantly the people were really friendly and we always felt safe. Three weeks later, and disappointed to be heading home, we left everything to the last minute and almost missed our flight again.
Entering Panama City, we soon realised that our map was crap and there was a distinct lack of road signs. We found ourselves going the wrong way along a toll road. After paying the toll fee and getting some directions, we were able to wave to the same toll women 15 minutes later as we drove the other way – somehow still heading in the wrong direction. Eventually we overcame the lack of orientation, negotiated the traffic jams while avoiding the gaudy former US school buses seemingly hell bent on destruction, to arrive in time and in one piece at the airport. We weren't last to check in, but only just.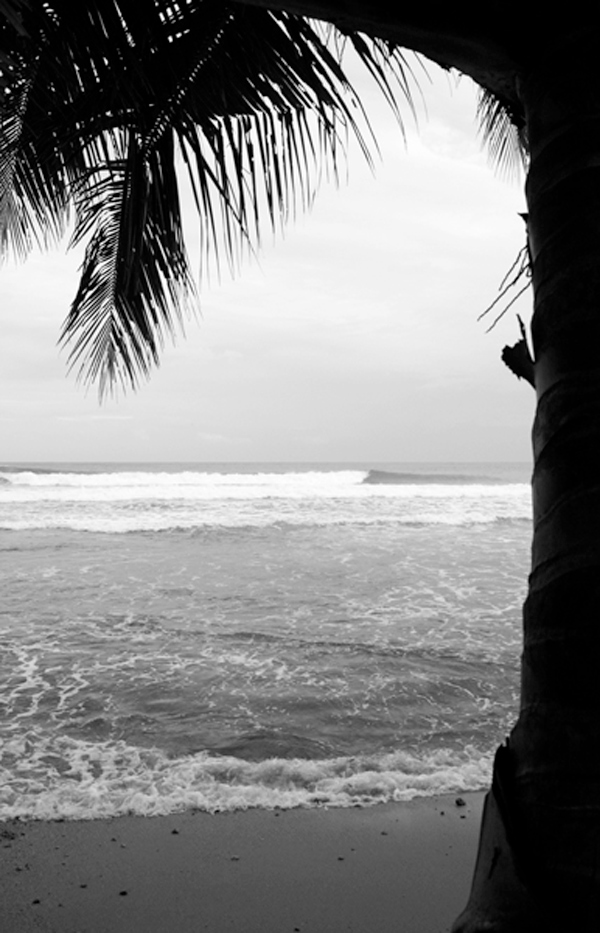 Joined to Colombia by the Darien Gap, Panama has become a gateway for the cocaine trade out of South America, so the airport is staffed by plenty of sniffer dogs and soldiers. We had just driven six hours down the coast, arriving late and unwashed, and the dog handlers singled us out for special treatment, setting the their canine compadres on us so many times that I became convinced they were going to find something, even though we didn't have anything to worry about.
Glancing over my shoulder, expecting to see another sniffer dog smelling my sullied feet, instead I spotted the friendly faces of Ricardo Snr, who by coincidence was on the same flight heading to Europe on business, AND Ricardo Jnr. Having had such an amazing time in Panama we regretted not taking them up on their offer of a Christmas party, and on the flight our regret was compounded as we discovered just how entertaining Ricardo Snr could be. He chatted up the air hostesses and regaled us with tales of his amazing life – he set up Air Panama, but sold it to become a politician and ambassador to the US. Turns out he's a personal friend of the president, and once got so drunk on a flight to the US that he gave himself alcohol poisoning and accidentally insulted a senior senator.
The whole experience has slightly changed my attitude to travelling – now I don't stress about being late, because sometimes the best times happen as a result of apparent misfortune. Without the disasters that befell us, we would never have met these two wonderful people.
[All photos by Alexa Poppe]
You can see more of Alexa's photos of our trip here.