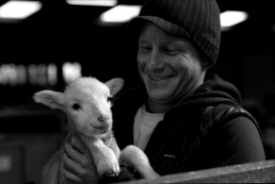 "Hi Finisterre, all is well here. The Bowmonts had an MOT yesterday when I checked on their body condition. We are only a few weeks away from putting the rams in now and I have to get them "fit not fat" which means enough body condition to be healthy but not so much that they lay down fat around the ovaries etc which affects conception", said Lesley, Finisterre's fine wool and sheep expert in Devon.

Finisterre, the award winning ethical surf brand that set the standards in ethical business have raised the bar once again, this time working in partnership with a small farmer from Devon to bring back from near extinction a rare breed of sheep with the intention of sourcing some of the worlds finest wool right on their doorstep.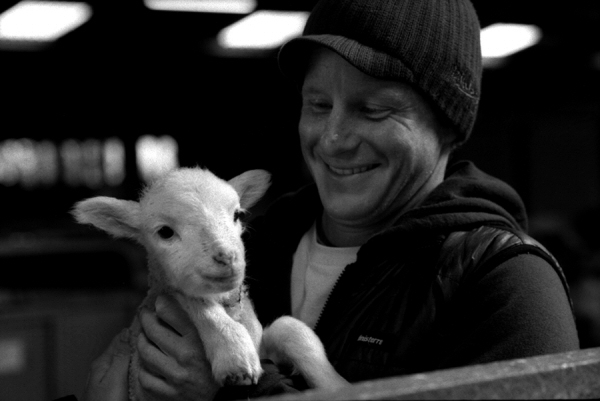 To understand where Finisterre and Lesley are right now, you have to step back to the 1970s and the 'Macaulay Institute' in Scotland. The institute successfully managed after twenty years to cross breed the super fine wool producing Merino, with the hardy all weather rough and ready Shetland, creating the 'Bowmont'. Unfortunately these unique sheep, despite producing wool even finer than the prized Merino and fit for the hard life in the hills were left due to market conditions to breed with sheep all over the country and became a rare breed.
Back to the present and Finisterre, who on their search for a wool producer closer to home found Lesley, a fine fibre specialist farmer in Devon who knows how to keep a happy flock. Lesley's been scouring the lands collecting up the last Bowmont's, and is now working closely with the team at Finisterre to save these sheep from near extinction.
"We've all been up to the farm to help with shearing and lambing and understand fully what goes on, such as the attention to the husbandry and welfare, it's a great initiative for us to get involved in, and we know with Lesley and her team, the sheep are in safe hands" said Finisterre's design director Tom Podkolinski. Expect the exclusive and super fine Bowmont wool, to be in Finisterre's base layers and other garments in the not to near future.
Photo: Tom Savage