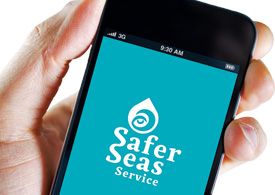 Surfers Against Sewage has launched a new iPhone and Android app that will help protect water users from pollution.
The Safer Seas Service alerts you when overflows discharge sewage into the sea and when water quality is reduced by pollution at 315 beaches across England and Wales.  


The service warns beach goers about pollution incidents in real-time and helps subscribers find unaffected beaches that have the best water quality exactly when they want to hit the beach.
The app is free to download for iPhones, iPads and mobile Android devices from iTunes and Google Play.     
 
Click here to read more on the SAS website