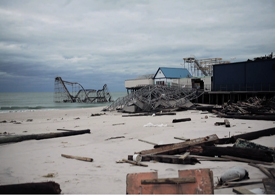 From a few years back, Joe Carter of getinthevan.com, shares his Sandy Relief film.
After Sandy hit I spent 8 humbling days with Duracell, filming and passing out batteries to people in need. I shoot a lot of disaster relief work and one thing that always amazes me is how people come together in times like this.
If you want to help out please visit: wavesforwater.org
-PEOPLE ARE GOOD- from Joe Carter on Vimeo.