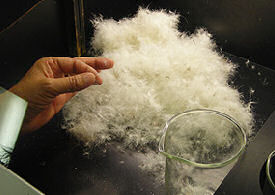 The clever dicks at Patagonia have created a web site so that you can monitor the footprint of their goods, and make an informed decision when you buy. Find out about energy, shipping, CO2 and more of Patagonia's supply chain information.
"The Footprint Chronicles gives a concrete, tangible example about what transparency really means. Everyone can understand this." Simonetta Carbonaro, Prof. of Design Management, Swedish School of Textiles; Partner, REALISE
The latest version lets you track the impact of two new products – Capilene® 2 Lightweight Crew and Chacabuco Pack – and see updated details on four other products.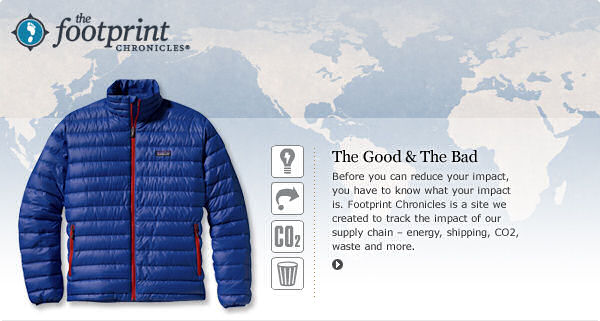 Visit the Footprint Chronicles