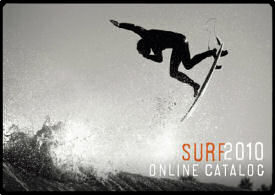 See what's new with Patagonia Surf in their finest paper-free presentation to date.
Inside you'll learn about redesigned Regulator® Wetsuits, a crazy-fun new hybrid shortboard from Fletcher Chouinard Designs and all the clothing and gear you'll need for a winter's worth of waves.
Check it out here or click on the photo below.