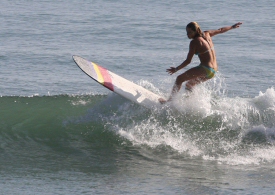 For many years I dreamed of having a board shaped and signed by Donald Takayama. So when, last spring, I returned from Bali with my favourite longboard smashed to pieces – thanks to the airline – I decided to take the plunge and have one shipped over from California.
I got in touch with Noah Shimabokuro, who is not only a team rider for Takayama, but also runs The Surfer's Pro Shop – the retail outlet for Donald Takayama boards. After swapping a few emails and having a chat with Noah on the phone, I opted for his signature model: the Noah Kaoi Comp Performance Noserider with a mango resin tint.
When the board arrived, it was exactly what I wanted – my dreams had finally come true! The shape and the finishing were amazing. I was so stoked that I rode it non-stop for a year.
Then, last spring, I was offered the chance to ride for Empire Surfboards. So I went in to see Steve Croft, taking with me my Takayama and a more performance board I had been riding at the time.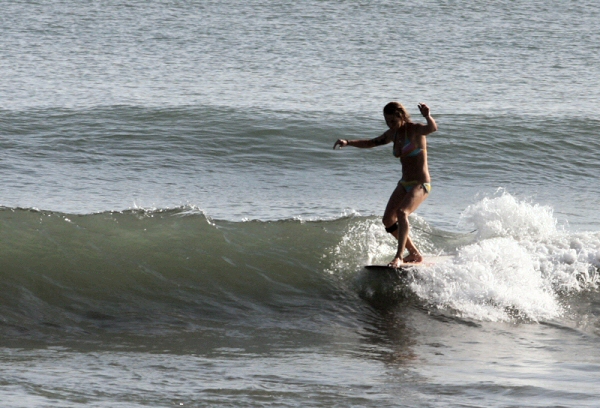 After looking at my two boards and talking about what I liked to ride, Steve went to work on my new board. When I went to pick it up I didn't know what to expect because I hadn't laid down any dimensions, rather I'd let Steve make what he thought would work best for me. The board was much smaller than anything I had ridden before, but once I had it in the water it felt perfect. The finishing and resin tint is comparable to a board from anywhere and it goes so well I have hardly surfed my Takayama since…
My experiences with this new board made me realise that when I had bought boards 'off the rack', I had actually been buying ones made for blokes rather than those designed specifically for women. A girl's longboard is so much more than just a scaled-down board with some flowers sprayed on it – we're different physically and in our surfing style, and the right board emphasises that. It should be designed with feminine grace in mind…