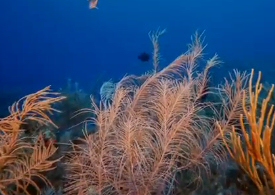 Thought global warming just affected your ability to surf your local break? Think again. One of the biggest problems with global warming is not just sea levels rising, but the ph levels changing radically. Sigourney Weaver explains all…
The ocean ph level will change and with it, many organisms ability to survive. This means that the food chain properties of our oceans will become punctuated by species loss and changes to the ocean hierarchy. This won't just affect the small Crustacea, but everything, right up to whales and dolphins.
We may well witness the disappearance of ocean species over the coming years, but don't forget, we are at the top of it. This video is a worthwhile ten minutes. Or check out this link to the NOAA's acidification document.