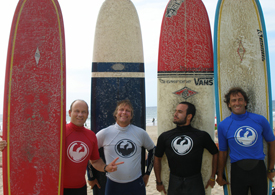 I have made it to Bilbao, Spain. The crew here is great! I came to spread the word of alaia surfing and paulownia wood, but my good friend Salvador Artaza has beat me to it. I feel like I am preaching to the choir. Several of the crew are ripping on their own from the wood I sent over last March.
Spain has such a different feel from any place I have been, except for maybe Hilo, Hawaii. Everyone is so relaxed and, well – happy. The apartment I am staying in is new, while next door the house is 500 years old and surrounded by a beautiful vegetable garden. The people seem to have a sense of belonging to the place.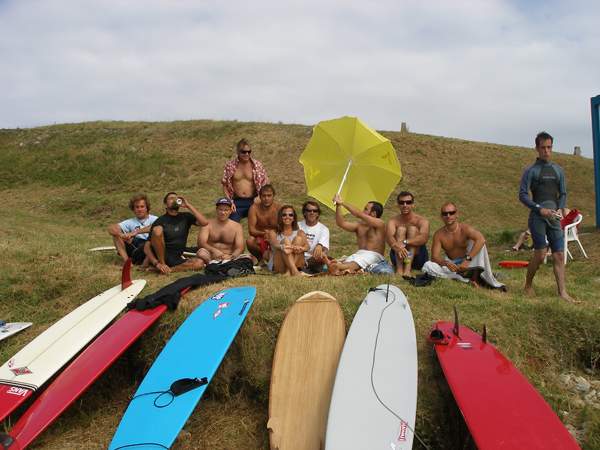 One thing I am sensitive to is the relative freedoms people have in different places. Here I saw a girl with her dog camping on the beach, cooking and drinking wine topless. There were plenty of people around and nobody cared. If this happened in the US, the swat team would have been called in and she would face weeks of incarceration for these victimless 'crimes'.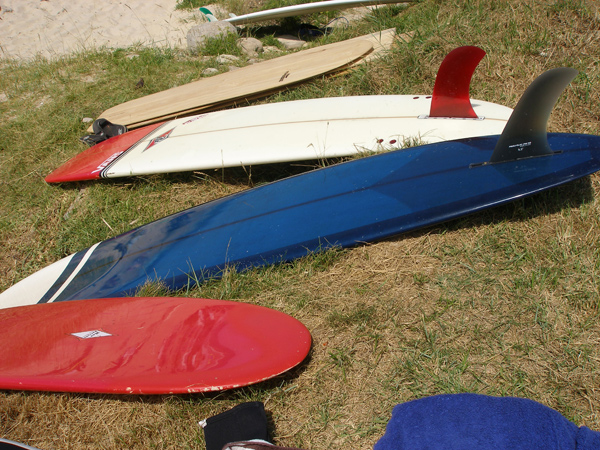 This last weekend, the 27th of July, I surfed in the San Vicente Surf Festival. We camped in a grassy knoll overlooking the beach and the vibe was relaxed and friendly. Everything was shared and I borrowed a Bing noserider for the competition. It was a super-relaxed contest where the community camps on site – is this the past or the future?