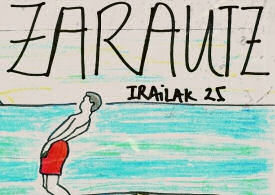 Brought to you by Madness, Vans and La Casa De Las Algas, the Noseriding Classic 2010 Zarautz will take place this Saturday, September 25th.


The format will be tag team style with several rounds and everybody will be surfing at least once. Teams will be selected randomly, so that the contest is better balanced and the final will be judged at the end of the day.
Judging criteria will be classic longboarding criteria: noseriding, flow and style will be considered and scored higher.
There will be a barbecue and beer at noon. Registration will cost 20 Euros, and is between 09:00 and 10:00 in front of Zarautz's Surf Club, right below Argiñano's Restaurant. So come along and enjoy the day.