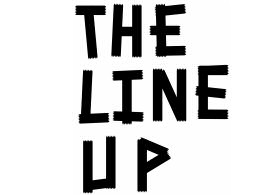 The mention of Newquay will for many people conjure up negative images of summer season excess. Yet the town has much more to offer. Art 8 will link the town's business community with the artist quarter to celebrate and showcase the wealth of hidden creative talent.
Locals and visitors alike will be able to enjoy Newquay in a new refreshing way. It will be a feast for the senses with eight days of art in eight disciplines including painting, dance, design,photography,word,drama,music,craft, and all other aspects of art.
Part of the week long events is 'The Line Up', an exhibition of art inspired by surf. Featuring work by local and national Artists at the Carnmarth Hotel. Part of the programme includes photography, illustrations, paintings, airbrush demonstrations, surf inspired ceramics, sessions of surf yoga.
The Line Up, Canrmarth Hotel, Headland Road, Fistral Beach, Newquay, Cornwall, TR7 1HN.
Tuesday 17th – open from 10am until 4pm with opening party/private view 7.30pm onwards, with music and bar.
Wednesdays 18th until Saturday 21st – open 10am until 4pm, evening opening times tbc.
For more information on other ART8 exhibitions, check Facebook.