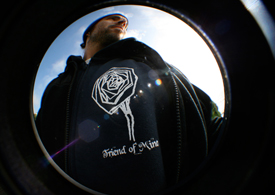 A brand spanking new Drift playlist is now available, featuring the talents of the folk at Friend of Mine…
Track listing
1. haven – asquith
2. ac-adapter – f.o.m
3. the river – ollie banks
4. floater – f.o.m
5. love lies bleeding – r.w. hedges
6. cross walker – f.o.m
7. 308 – asquith
8. that long – f.o.m
9. the wood & the trees – ollie banks
10. abyss – f.o.m
11. venetian masks – r.w. hedges
12. they say – asquith
13. free orchestra loop – f.o.m
14. swanage song – r.w. hedges
About the artists…
Friend of Mine was always about promoting other people's creativity. Find out more about our films, photographs and music at www.friend-of-mine.co.uk.
Ollie Banks is a surfer, filmmaker, explorer of strings and things. He's responsible for '900 Miles', a unique film that chronicles the surf and scenery of Yorkshire's east coast. Shot by this Scarborough local, this more than just a surf film, it's a journey from one piece of art to another, a seamless transition from Super-8 water footage to high-quality digital images. Check him out on MySpace and Flickr.
R.W. Hedges – wandering old skool minstrel. Reviewed by Henry Baum:
"I read somewhere that a band should never sound like its record collection. Which is ridiculous. The Beatles sounded like their record collection. Also something entirely new. Same goes for this record. It's 2007 by way of 66-68. R.W. Hedges' record is as good as the Kink's 'Village Green' or 'Arthur', while also having more post-indie rock melancholy, and not sounding at all like retread. It's its own thing."
R.W. Hedges album 'Almanac' is available on itunes, and you can follow him on MySpace.

Asquith – bearded barefoot barnacle boy. The tracks on this playlist are some dusty demos from the friend-of-mine vaults. All one-take wonders, they're just a bunch of songs that were floating through our heads so we decided to lay it down! Excuse the clicks, sound upsets, scrapes, body releases etc… but we kinda like it raw for now, front porch loungin' style!
Want to know more? It's all on www.friend-of-mine.co.uk.