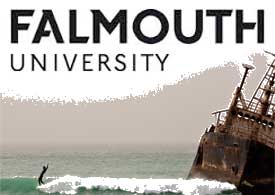 Cultural Tourism Management is an exciting new BA(Hons) degree at Falmouth University that includes the study of tourist activity inspired by the creative, sports and heritage sectors.
With its rich tradition of creative events, wealth of heritage-based attractions, leading role in coastal sports, and five million visitors a year, Cornwall is an outstanding place to study Cultural Tourism Management.
The mission is to empower creative and entrepreneurial management practitioners to produce pioneering work that adds value to business and society. They have forged fantastic business partnerships for the programme (including The Wave UK, Kwepuhna Surf Retreat Liberia and The Museum of British Surfing), fostering activity-based learning with experts in the field. Students will develop confidence, identity and style, with culturally and ecologically sensitive leadership abilities and team approaches. Importantly, graduates will be prepared for entrepreneurial careers and inspiring futures.
This a a new course for 2014 entry.
"I'm looking forward to being involved in this pioneering course because
Cultural Tourism has massive potential to deliver long term benefits
to the social fabric of host communities as well as enhanced visitor experiences.
Bedding in sustainability is core to ensure a link with our minds, bodies,
and the world around us."
Chris Hines MBE, Co-founder Surfers Against Sewage, A Grain of Sand
For further information contact:
Sam Bleakley, Senior Lecturer & Course Co-ordinator
[email protected]
falmouth.ac.uk/culturaltourismmanagement
[email protected]
T : +44 (0)1326 213730
Photo:© JS Callahan/surfEXPLORE