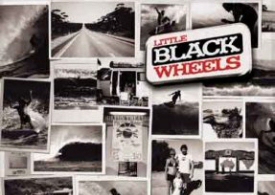 Had the chance to read the Drift Feature interview with Mick Waters on the US Edition yet? No, well then before going any further, take a few minutes and check out Jair Bortoleto's interview with Mick here.
If you have, then we're sure you're giddy to see his new film "Little Black Wheels." To help ease that anxiety, Drift is doing yet another giveaway contest, this time hooking you up with a copy of "Little Black Wheels."
Enter the competion here, but please be aware it is only open to US Residents at this time.