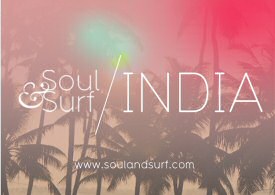 October 2010 the Soul & Surf House opens to the public for the winter 2010/2011 season. Soul & Surf is set in one of the most enchanting corners of India near to Varkala.
The Soul & Surf House is a relaxed, affordable surf retreat, nestled in the lush tropical forests of Kerala on the edge of a stunning coastline and to our knowledge the first Surf oriented guesthouse in India. Aimed at people that want to surf, practice yoga and relax whilst experiencing India's unique, invigorating culture.
Ed Templeton, Creative Director of influential UK design firm Red Design, and his partner Sofie Radecki launch an independent project, the Soul & Surf House located near Varkala, a vibrant travelers hangout on India's idyllic Keralan coast.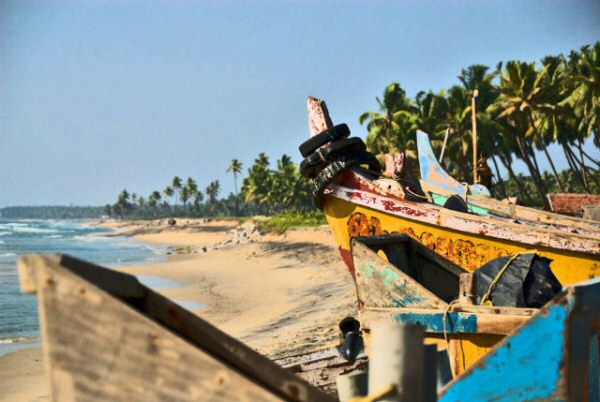 Neither a resort or a hotel but more of a homestay. Guests can join them and sample their way of life on the palm fringed Keralan coast. Surf in the mornings, relax in the day and close the day with sunset yoga. But there's no strict regime, they are not an overly serious and 'worthy' retreat so guests are free to do as little or as much as they want. They will never have more than 4 or 5 guests at a time to ensure a personalised stay, tranquility and privacy.
India is the most spiritually vibrant place on earth with everything from meditation, ayurvedic treatments to ashrams and temples of all denominations on your doorstep. More specifically the homestay is in Kerala, the palm-forested south-western state of India. This picturesque tropical coastline is mostly undeveloped and rises eastwards into the equally wild and beautiful Western Ghats mountain range. Southern India's pace is much gentler than Northern India and outside of the towns in the backwater riverways, the empty beaches and the tiny fishing communities of Kerala the way of life is elegantly quiet.
On a recent round-the-world surf trip Ed and Sofie became stuck in the Kerala area for months. Surfing warm, empty waves, eating wonderful fresh, cheap seafood, practicing yoga and receiving ayurvedic treatments kept them there way beyond their initial plan. They were slowly yet irrevocably enchanted by India's magical, spiritual atmosphere, the warmth of the local people and the raw natural beauty of the area. So they decided to return after the monsoon and make a life for themselves there.
For more information have a look at their web site.