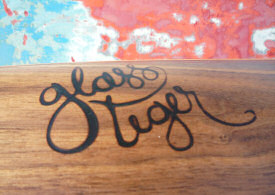 CELL member and shaper, Mark Roberts shares a couple of his recent boards.
I have been making quite a few longer boards recently, in particular eggs and performance longboards, as well as a couple of dedicated nose riders. I've built these mostly from mahogany veneers, but have also been using cherry and walnut on some of the longer boards. The nose and tail bocks are hard wood, such as iroko, walnut, or meranti, and the rails I'm using are chestnut, usually with a mahogany pin line.
I thought I'd share these with you in between logging some serious time in the workshop lately. Check back soon, there's more to come.