After waking up not so unusually late, my mood dropped with the sound of the rain on the roof on my van. I was shooting the 4th annual Alley Fish Fry on Australia's Gold Coast, but I wasn't going to allow a bit of rain to spoil the day. I'm a British surfer, goddammit, used to braving much worse conditions in search of a wave. This bit of drizzle was nothing to write home about.
After a strong coffee and packing up the vast amount of stuff I seem to have acquired and headed up the coast. I thought the fact that Queensland was an hour behind New South Wales would compensate for my impromptu lie in, thus meaning that parking wouldn't be an issue.
I was wrong.
It was a Sunday, the surf was firing, and the fish fry was filling up – fast.
After driving around and getting lost a few times fortune smiled on me and I finally landed a prime spot, right opposite the Fry – and free of charge. Things were picking up!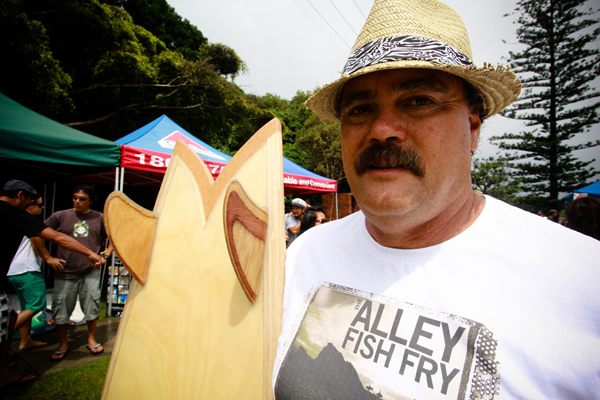 The annual Alley Fish Fry is a friendly gathering of surfers, shapers and experimenters who realise the aesthetic and performance qualities of the humble fish-shaped surfboard. Its run by a dude called Grant Newby – an Aussie shaper with a full-on fish fetish. He's rounded up some of the most ambitious – possibly slightly crazy – fish shapers on the planet to bring their finest bum cracks to Australia's Gold Coast, including his own creation – 'Quadzilla', a quad-fin, carbon-fibre fish that comes in a snip under 10 feet long!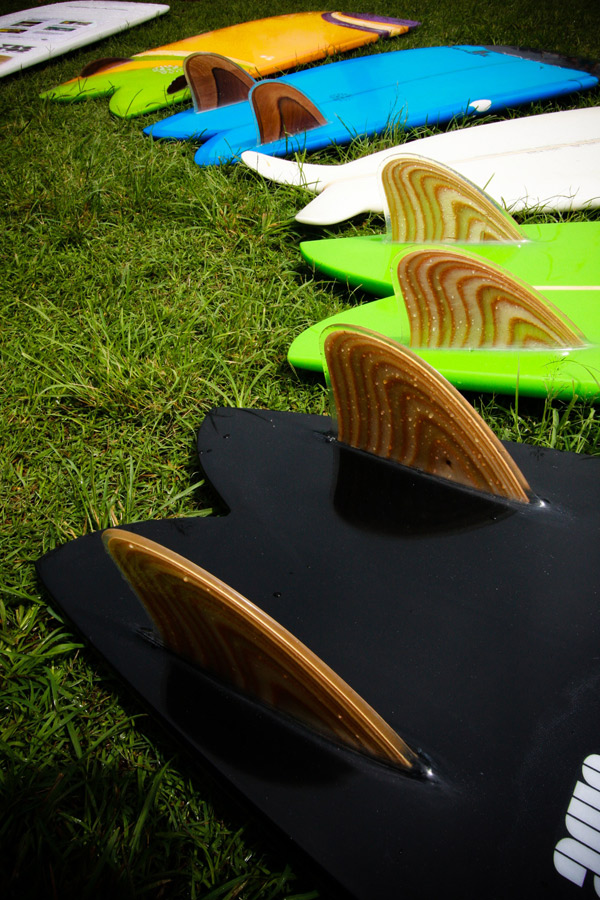 Surfers from as far as Japan, California and even the UK were there, viewing and exhibiting. I was amazed at the number of people in attendance; the fish community is much bigger than I first imagined. Unfortunately the English climate seemed to have followed me to the Fry… It pelted it down, which meant numbers were a little bit low, it being an outdoor event and everything.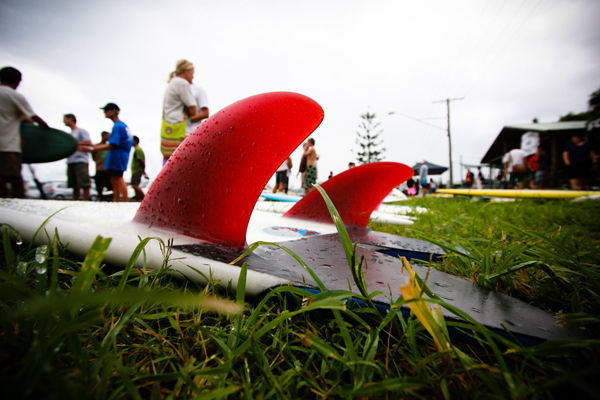 But the hardcores stayed. Perusing the finest shapes and designs the fishy kingdom has to offer. There were deep tails, square tails, add-on tails, pin tails, quads, tri fins, five fins, small fins, overly big fins, resin tints, spray jobs, wood, epoxy, fibre glass… Basically, every conceivable type of surfboard shape, design and construction you could ever wish for.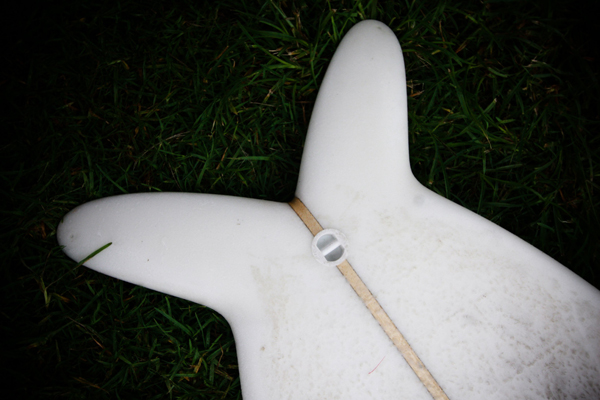 It was truly epic, and its success, despite the rain, is down to Grant's limitless enthusiasm and sheer hard work. Can you imagine trying to organise this many surfers? No easy task.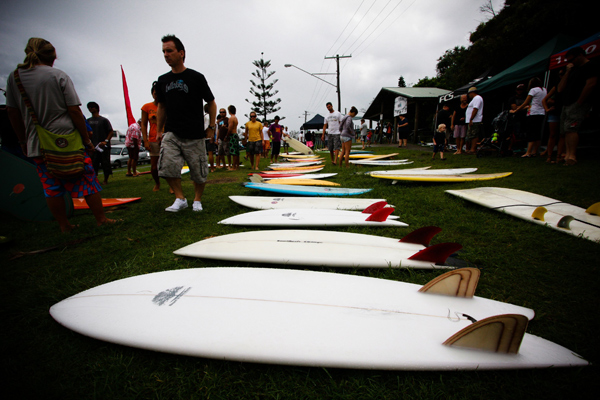 My two favourite fish were the wooden, old-school design of 'Generation Gap Surfboards' and the wooden finned beauties of 'Flying Soul Surfboards' – GGS had the style of years gone by, shaped with 60 years' experience! FSS had the progressive performance shape with the clean-cut style the Japanese have perfected in all areas of design.
Here's to next year's Fry!
Check out the Alley Fish Fry blog for more photos…