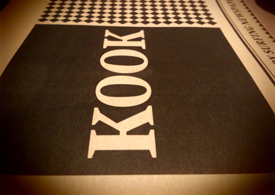 My copy of The KooK arrived this morning. Never has our grumpy postman been such a welcome visitor. Thanks to Dan Crockett and friends, instead of red bills I got a pink paper. Lush!
It's like getting back to the old school: way before the internet and fancy shit like PDFs, when print magazines were king, we used to check over four layers of film, and – if we were lucky – we could scratch off (some of) our mistakes. The KooK seems to tap into something further back still, when newspapers were trusted and treasured purveyors of information instead of today's throwaway tabloid tat.
It's a quirky mix of photography, design and words, shunning easy categorisation in favour of something unique, personal and occasionally downright weird. Extra-ordinary? Expect nothing less.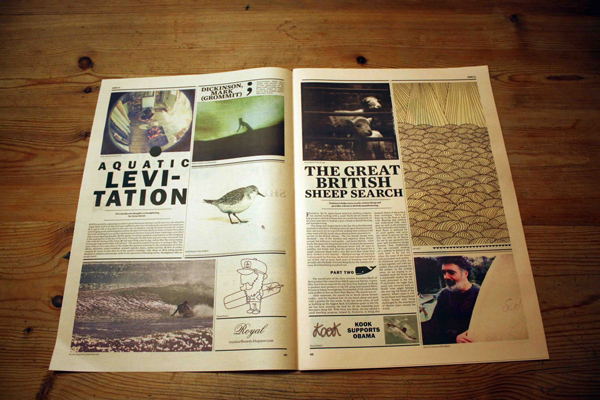 But don't take my word for it – support the innovation, the effort, the people who buck the norm and who have poured their hearts into making something that refuses to conform and is all the better for it – by buying a copy direct from Mr Crockett himself. It's cheaper than a pint and lasts longer.
And – hail the modern miracle – there's actually not a smudge of newsprint on these fingers. How times have changed…