Phew… what a crazy month! Last time I had a second to spare we were in the middle of the Amstel Surfilm Festibal.
It's old news to most of you by now, but in case you wonder Sea of Darkness took home the 6.000€ for the best feature film of the year while Birthright took home the 1500€ for best short film of the year. You've got all the winners for the different prizes here. Looking back over the Festibal the things that definitely stand out are:
The 180º South European premiere (see here).
The Skeleton Sea Project exhibition at the Aquarium (where it will remain until September) that was a big hit among the non-surfing media.
The Castles in the Sky (euro premiere) and Idiosyncrasies (world premiere), both sold out and with both Taylor Steele and Patrick Trefz presenting them.
The visit of one very bald and tanned Kelli Styler in a white limo and his board conveniently glued to his side so he could greet his fans with both hands.
The two crazy nights of the Amstel Surfilm FestiBaila that pretty much emptied the line-up first thing the next day.
The beautiful boards on display -and ready to be tried out by anyone- on the beach during the weekend: a Skip Frye fish, a Josh Hall fish (with Josh in person explaining the intricacies of the board), an original Terry Fitzgerald shaped Hot Buttered Drifta, etc…
All the photos HERE.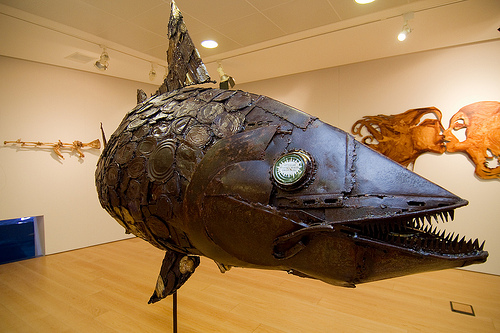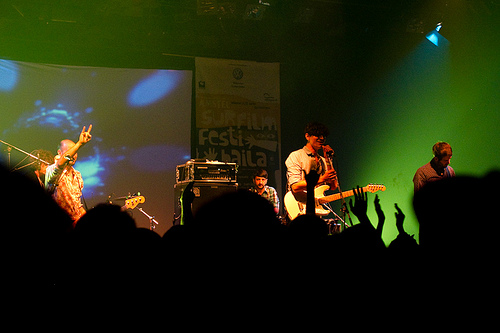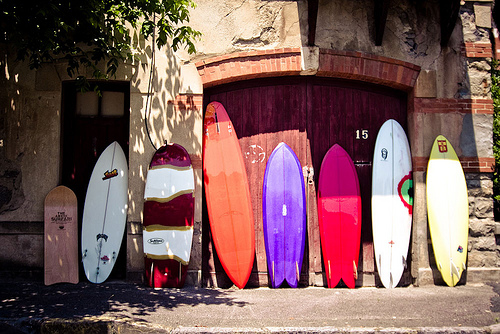 .