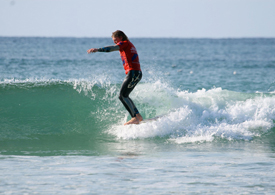 Me and competitions don't usually mix well. Very often the waves are disappointing and I get so nervous I can't even surf. I enjoy the freedom of simply surfing far more than competing.
However, I've been thinking for some time now that I really should be entering more competitions, so with the prospect of good waves I entered myself in the Jesus Longboard Classic.
On my arrival in Polzeath, early Saturday morning, the sun was smiling down and the surf was small but glassy, setting the scene for a classic autumnal day.
With cash prizes on offer, the Jesus Longboard Classic is a popular event and all the well-known names in competitive longboarding turned up. What I enjoyed about this contest was not only that the level of modern longboarding was so high, but also that some of the juniors and open guys chose to ride more traditional equipment, which I think illustrates the open-mindedness of today's longboarder.
I had a fun warm-up surf at low tide, but my heat was the last of the day and the wave quality had faded a bit with the high tide. Nevertheless, I got through my heat in second place and into a place in the semis.
The surf picked up on Sunday and the wind was still in our favour. With good, clean, head-high waves, the standard of surfing was exceptional, and it was great to see the upcoming talent snapping at the heels of Bleakers, Skinner, Griffith et al. The women's race was hotly contested too, and I drew former BLU Champions Dominque Kent and Nicola Bunt in my next heat, but with a couple of good waves I made it through to the final.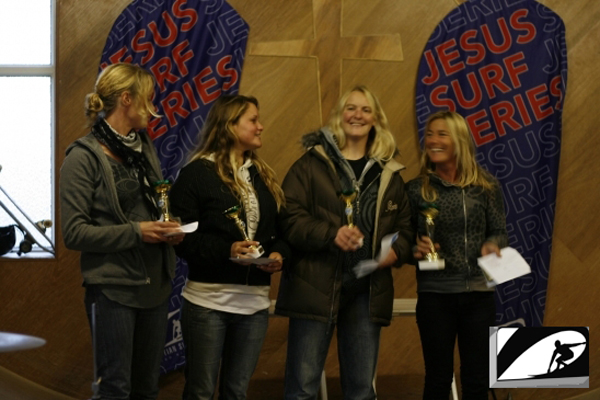 I was so stoked to make the final that I lost my focus a little, and with fewer waves coming through I made the mistake of waiting in the wrong spot for waves that never came. In the end I finished fourth, which was a bit disappointing, but I got a little trophy and came out of the experience with a more positive view of competitions.