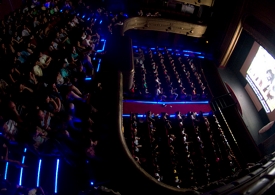 Leave your metal coffins behind and come and join us for the first 3D analog screening of the cult movie Point Break!!
What? First time ever a movie is screened using the most advanced 3D analog technology, with live bands and plenty of other performances.
Where? Behind the Kursaal, right by Zurriola beach, in Donostia – San Sebastián (Basque Country – Spain).
When? Friday June 4 at 23h15, right after the European premiere of 180º South.
Who? Organized by the Amstel Surfilm Festibal, of course…
Niegà
P.S.: über cool dudes wearing skinny pants, wool beanies and xwide neck tees also admitted… this time!