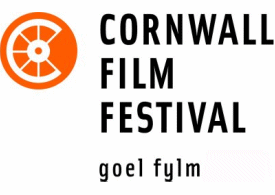 An evening of surf-related short films by independent makers showing the rich variety in British surf culture went off in style down at Falmouth's Tremough Campus Student Union earlier this November, while a frigid northerly wind blew a hoolie outside.
Gladly inside out of the cold, compere Christiaan Bailey (the Surf Screen) had a warm welcome for everyone and brought the evening to life, introducing each film with his customary enthusiasm and humour.
The first film of the evening was '5' by Fion Crow Howieson, which documents the Carve readers' poll top five surfers on a trip to the Mentawais. It's a high-energy film featuring performance surfing cut to fast-tempo music in the world's best waves. In contrast, next up was Ollie Banks's 'Board & Rider'. Again, this featured super surfing and incredible waves, but in a coldwater climate and shot on 16mm film – making for a slow-paced, artistic film that explores an entirely different side of surfing. Mr B had been busy, and showed two films: 'Nightwaves', a very slick ambient collage of waves set to an atmospheric soundtrack, and 'Rhythms', in which Sam Lamiroy talks about being in tune with the ocean.
There were also two documentaries on offer. Mark Roberts's 'Noises from the Shed' documents the process he follows to produce his finely crafted unique EPS and wood surfboards, and Izzy Charman's 'The Beach Boys' follows three children on the autistic spectrum as they learn to surf – a truly moving story. The penultimate film of the night, 'Come Surf with Me' by Rodney Sumpter, brought us flashbacks of surfing's halcyon days in the 1960s and 1970s with classic footage from around Cornwall and the rest of the world, including Gerry Lopez at the Banzai Pipeline. The evening was wrapped up by 'Surf Hog', a fun-filled cartoon by Robbie McIntosh and my favourite film of the evening, all about a surf-loving Hog living the dream on a palm-fringed island surrounded by epic waves.
After much deliberation, the panel of judges (including Finnistere's Tom Kay, Sarah Bentley and James Parry) declared 'Board & Rider' by Ollie Banks the best film of Board Shorts 2009 – a well-deserved accolade for a film that encapsulates the creativity and individuality evident in surfing today.