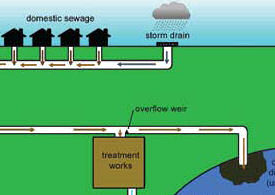 On Monday the 27th of September, clean water campaigners Surfers Against Sewage (SAS) will greet delegates at the 4th European Water and Wastewater Management Conference with direct reminders that turning off Ultra Violet (UV) sewage treatment systems outside the bathing season dramatically increases the health risk to surfers and waveriders.
The surfers, in wetsuits and carrying surfboards emblazoned with illuminous "UV" letters will be handing out cards reminding the delegates of their obligations to protect water users all year round. The conference is at The Royal Armouries in Leeds.
PHOTOCALL: 8.30am on the 27th of September outside the Royal Armouries Museum, Armouries Drive, Leeds, LS10 1LT. A group of 20 SAS supporters dressed in wetsuits carrying surfboards emblazoned with an illuminous message for UV sewage treatment will greet waste water delegates from all over Europe, handing out their message for the need for year round sewage treatment at popular water sports beaches.
After a successful campaign against Northumbrian Water in 2008 SAS have helped set a precedent. Where there is a presence of water users, year round UV disinfection is needed. The months outside the bathing season are the best months for surfing around the UK. Hundreds of thousands of surfers around the UK will plunge into the cold, quality waves throughout the depths of winter. Improvements in wetsuit technology means that even in January waveriders can enjoy their sport for several hours at a time. Ingestion and immersion is a part of the water sports experience and results in surfers being 3 times more likely to be infected from polluted waters.
However, SAS are extremely concerned that Anglian Water turn off their UV sewage treatment outside the bathing season, from the 1st of October until the 15th of May. And Scottish Water does the same from the 15th of September until the 1st of June at Pease Bay.
In the last month SAS has received hundreds of emails calling for year round UV sewage treatment from surfers and waveriders committing to using the sea at Cleethorpes, Mablethorpe and Pease Bay outside the bathing season. SAS will be passing these concerns onto the Environment Agency and the Scottish Environment Protection Agency to remind these bodies of their responsibility. Today gives SAS the opportunity to rigorously remind the water industry face to face that when looking to save energy it cannot come at the cost of increased risk to the health of water users. There are many ways for the water industry to reduce it's carbon footprint. Harnessing their waste material to produce renewable energy, to transport and operational energy audits to adoption of new efficient technologies. All these options and more need to be exhausted before even considering reducing sewage treatment, which is a massive backwards step for the water environment.
SAS Campaign Director, Andy Cummins says: "SAS support the water industry in their efforts to reduce their environmental impact, but that must not come at the cost of water users health. Where surfers and waveriders use the sea all year round it's utterly vital that water companies treat sewage to the highest level."