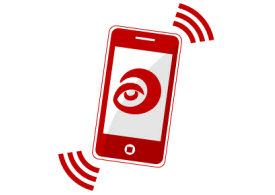 In only it's 3rd year, SAS's Sewage Alert Service will provide beach users with free real time information on raw sewage discharges available at almost 200 UK beaches from 15th May, the start of the bathing season.
The Sewage Alert Service provides beach users with free real time SMS messages and web updates after raw sewage discharges from Combined Sewage Overflows (CSOs). After years of focused campaigning on the impacts of CSOs, SAS have persuaded water companies to provide real time sewage spill data. In 2011, just 50 beaches were included in the Sewage Alert Service, generating an astonishing 80,000 free sewage alert messages warning beach users when their favourite beach was polluted. According to a Defra survey, SAS's real time sewage alerts helped change the behaviour of 94% of the beach users receiving real time warnings.
SAS has consistently campaigned for more transparency about the frequency and impact raw sewage discharges on UK beaches and bathing waters. The Sewage Alert Service is not only a vital public health service, protecting surfers, swimmers and beach users from sewage pollution and associated health threats, but will help map out problem CSOs in need of more investment. This vital real time service informs subscribers of impacts on water quality as they happen in contrast to other water quality information which is often a year old.
For many years, SAS encountered fierce opposition from water companies when requesting this information, but with tenacious campaigning we have successfully persuaded the majority of water companies, regulators and politicians to support and promote this pioneering initiative.
In 2010 SAS used the Blue Flag scheme as a driver for these improvements exposing shortcomings in the programme and calling for 35 Blue Flags to be removed from beaches around the UK. SAS has since worked with Keep Britain Tidy to ensure their Blue Flag beaches are capable of warning beach users when there is a raw sewage spill from a CSO.
SAS piloted the Sewage Alert Service with just 2 beaches in 2010, which grew swiftly to cover over 50 locations in 2011. In 2012 we are very proud to announce that figure has again soared to now almost 200 beaches. That's over a third of the UK's bathing waters. Sign up for your free real time alerts and visit our CSO map.
To date we have been alone in providing this information to beach users via text messages however we are encouraged to see water companies now replicating our service and providing their own SMS monitoring alerts. We believe all bathing waters should be covered in this way.
SAS Campaign Director, Andy Cummins says: "It's vital that beach users know when raw sewage is in the sea and our Sewage Alert Service has proven to successfully influence beach users' behaviour. SAS continue to expose the impacts of CSOs and water users are now able to access information to help them avoid exposing themselves to raw sewage polluted waters."
SAS campaigners can be available for comment on Porthtowan beach in Cornwall on May 15th. SAS would like to thank Rip Curl Planet, Firetext and Fruitcake designs for supporting this ground-breaking water quality initiative.